SHOP COLLECTIONS + HOLIDAY 🎄
Order soon to receive products in time for Christmas. Restrictions apply. Learn more.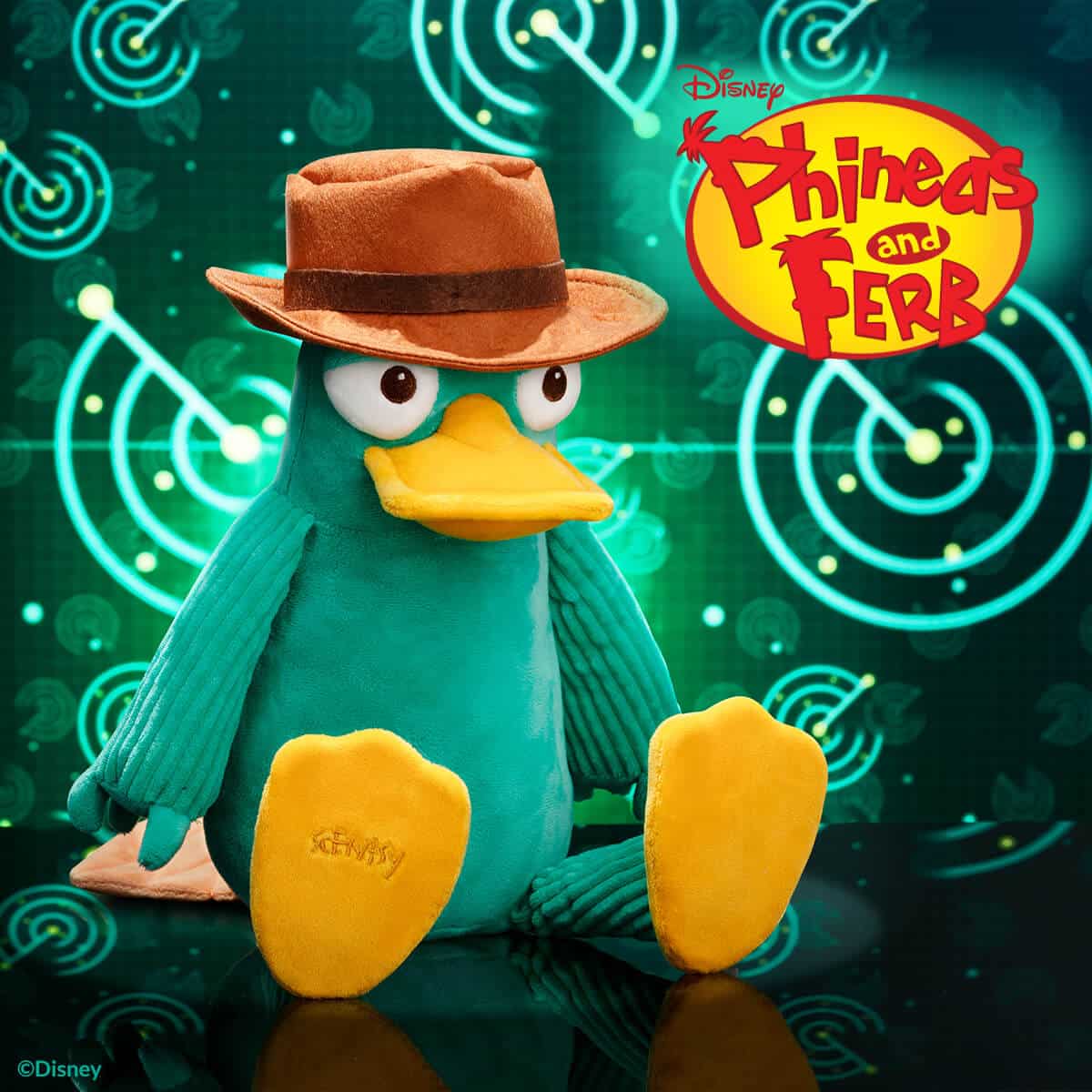 PHINEAS & FERB – SCENTSY COLLECTION
FEATURING PERRY THE PLATYPUS SCENTSY BUDDY IS SOLD OUT
It's going to be the best day ever!
Phineas and Ferb's loveable pet platypus Perry leads a double life as a secret agent, so you can count on endless shenanigans and a loyal sidekick for all your big ideas with our new Disney Perry the Platypus – Scentsy Buddy.
This semi-aquatic egg-laying mammal of action has webbed feet and a beaver tail, and when he's wearing his signature fedora, you can call him Agent P.
Every Perry the Platypus – Scentsy Buddy comes with a preselected Scent Pak in the fragrance designed just for him, Phineas & Ferb: Best Day Ever — mandarin, strawberry and lush palms blend with hints of mischief and adventure to make the improbable possible. This fun fragrance is also available separately as a Scent Pak or Scentsy Bar.
Perry the Platypus – Scentsy Buddy with a Phineas & Ferb: Best Day Ever – Scent Pak, $35
Phineas & Ferb: Best Day Ever – Scent Pak, $7.50
Phineas & Ferb: Best Day Ever – Scentsy Bar, $6.50