NFL (NATIONAL FOOTBALL LEAGUE) SCENTSY WARMERS | SHOP FALL 2020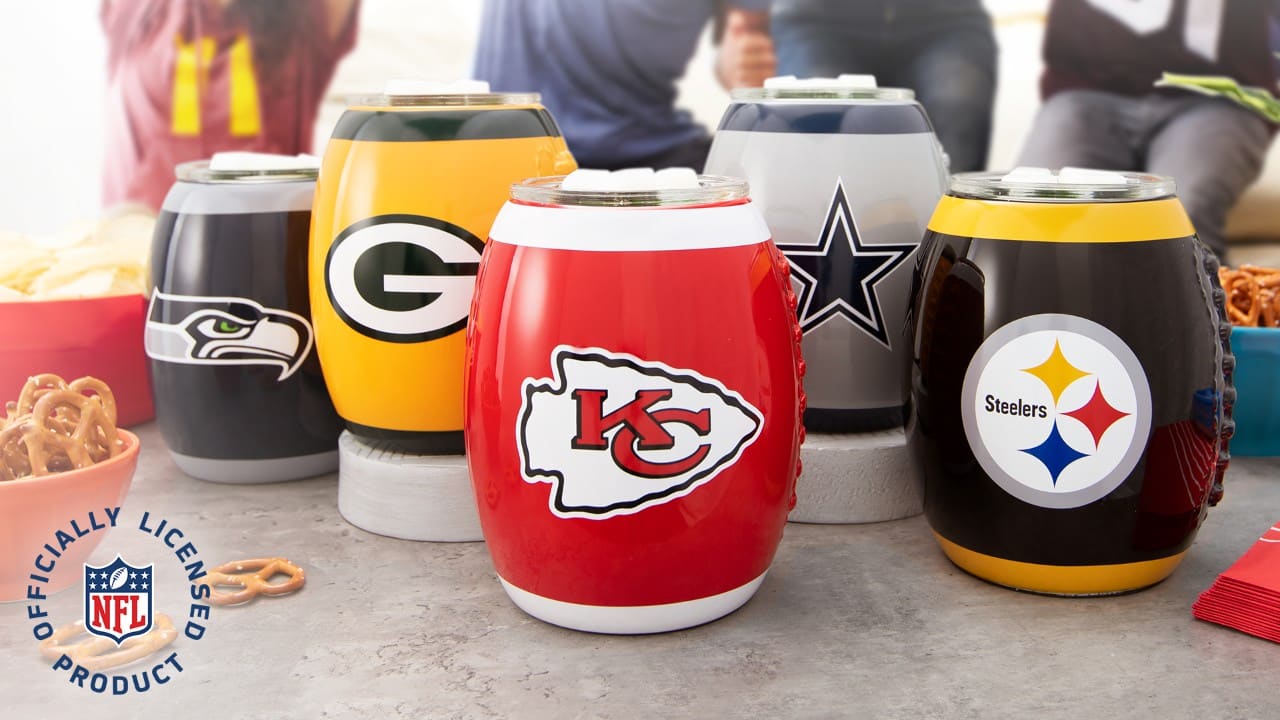 NFL PRE-SALE IS NOW OVER
If any of you missed the window, you will have another chance to purchase an NFL Warmer in October, when they go back on sale in limited quantities while supplies last!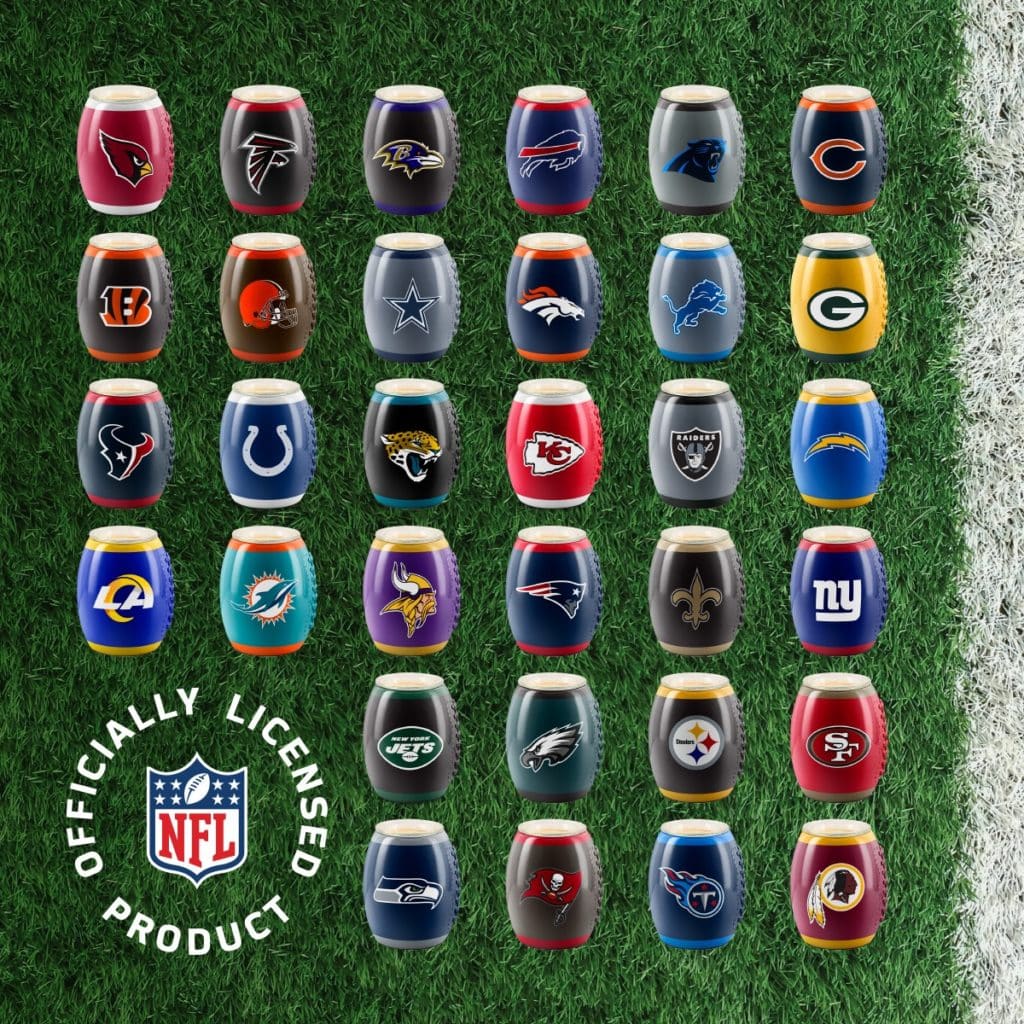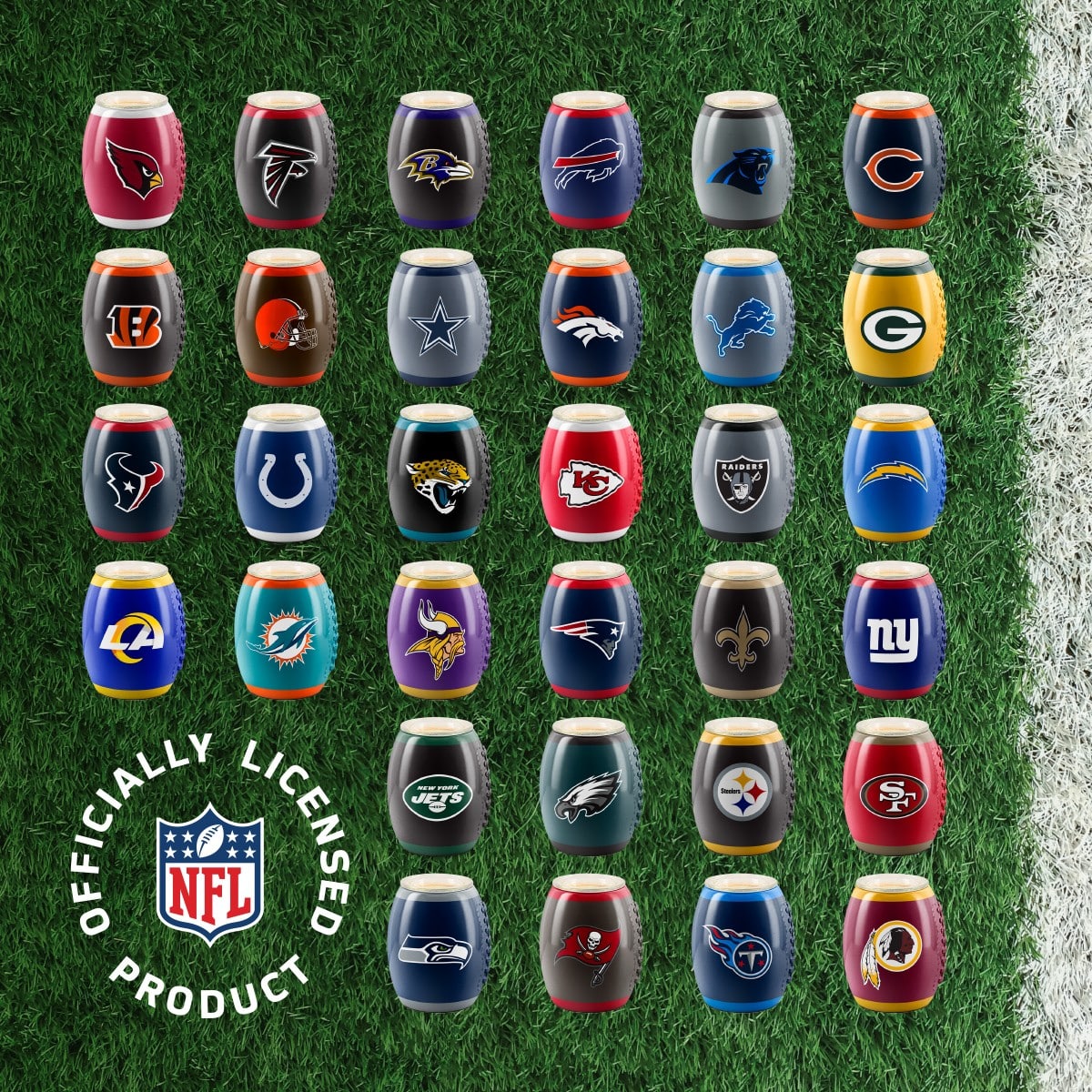 NFL Presale Info
When will my warmer arrive?
Preordered NFL – Scentsy Warmers will start shipping in September.  See below for dates.
How big is each NFL Scentsy Warmer?
Each warmer is 6.4" tall.
How much does each warmer cost?
$45
Is my deposit refundable?
No. Once you complete the deposit, you will not be able to receive a refund.
We previously announced that preordered NFL Scentsy Warmers* would be available to redeem in two phases. We are currently waiting for all inventory to arrive and have pushed back the availability date.
The two redemption phases will begin Sept. 28 and Oct. 7. Everyone who reserved an NFL Scentsy Warmer in the May presale will receive an email on one of these dates with instructions to complete their purchase. If you preordered with us(Incandescent.Scentsy.us) – you can login here when it is your redemption time and claim your preorder.
You will be assigned to one of the two phases based on when you placed your preorder. If you placed multiple preorders at different times, all your orders will be available for completion at once.
Please note that if you log in during a phase other than the one you're assigned to, you will see your preordered products along with a message that they're not yet available to redeem.
Because of this delay, we are giving customers more time to redeem their products. All preorders must be completed by Nov. 6, or you will lose your deposit(s) and your ability to purchase the warmer(s) will no longer be guaranteed. On Oct. 15, we will start sending weekly reminders to customers who have not yet completed their purchase.
Thank you for your understanding.
NEW FRAGRANCE ALERT!
To complement the warmers in our new NFL Collection, we've created an exclusive fragrance for the NFL.
Get the game-day stadium experience from the comfort of home with NFL: Gridiron Rush Scentsy Bar — super-charged citrus and crisp apple set the stage for game day on the gridiron, while a dash of fresh-cut grass and sleek sandalwood surge into the end zone.