SHOP THE LATEST SCENTSY COLLECTIONS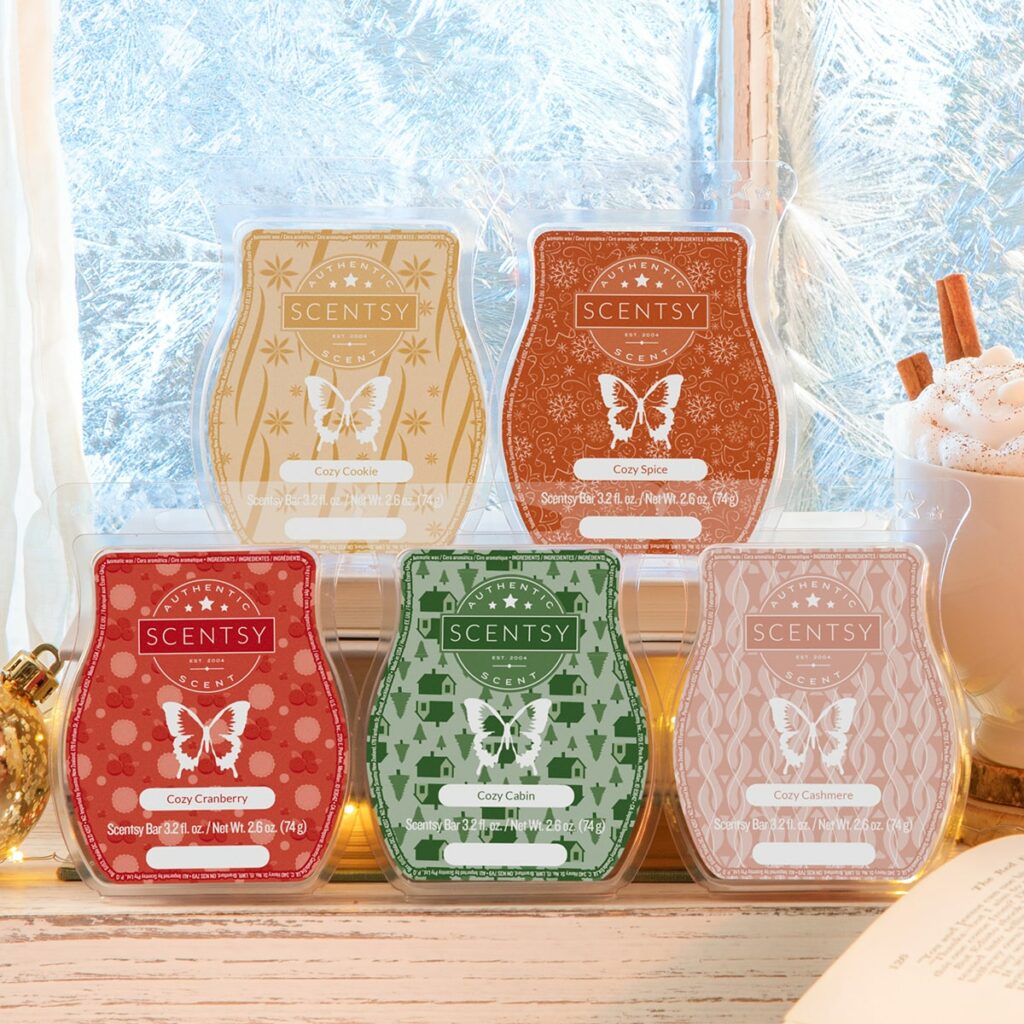 The Cozy Collection features these comfy new scents:
Cozy Cabin: Christmas bayberry, chiffon musk and crisp cedarwood create the perfect space to hide out.

Cozy Cookie: Curl up to the aroma of warm brown sugar, vanilla bean and cinnamon swirl.
Cozy Spice: Toasted nutmeg and ginger spice with a dab of snow-white vanilla cream.
Cozy Cashmere: Slip into a quiet hug of sweet blackberries, rich amber and cashmere musk.

Cozy Cranberry: Tart, glazed cranberries snuggle up with sugared almonds in a golden pie crust.
The Cozy Collection is available now at just $25 . Or you can purchase individual Scentsy Bars for regular price.
And thanks to Scentsy Club's Always Get My Bar perk, you can have Cozy fragrances shipped to you on a regular basis — all year long if you want — by adding them to a subscription up to 30 days from today. Otherwise, the Cozy Collection is only available while supplies last.
Get ready for some cuddling with our new Cozy Collection.
The Cozy Collection is eligible for Host Rewards.