New Scentsy Silhouette Wrap(s) for Fall / Winter 2015
BLACK ELM SCENTSY WARMER WRAP – $12.00
A forest of stark winter trees in unpolished black metal encircles a simple Silhouette Warmer for a striking display.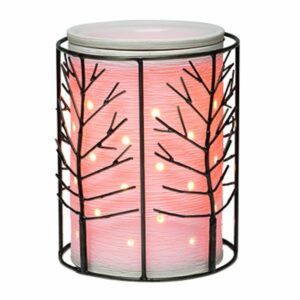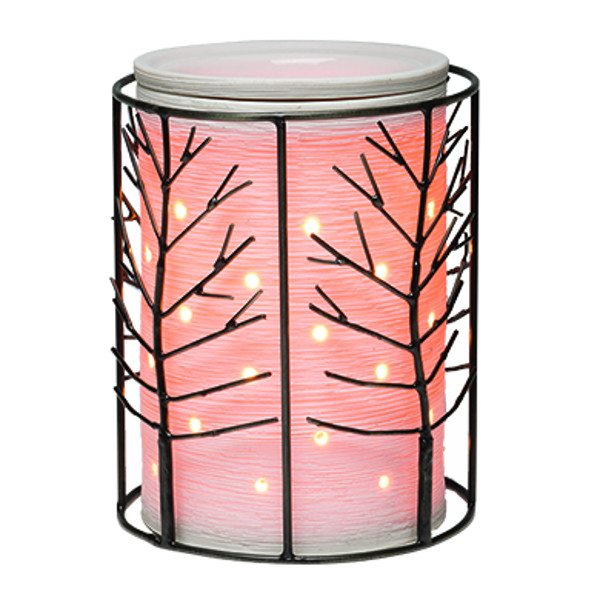 New Black Elm Wrap featured above with Etched Core Silhouette Warmer – $40.00. 
From the Scentsy 2015 Harvest & Halloween Collection…
NEVERMORE SCENTSY WARMER WRAP – $12.00
Add intrigue and elegance to a midnight dreary by placing this beguiling bird beside your chamber door. "Quoth the raven, Nevermore," from Edgar Allen Poe's The Raven.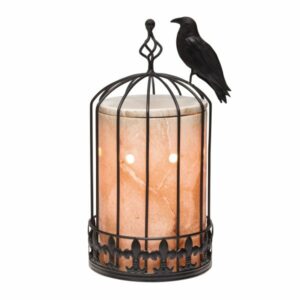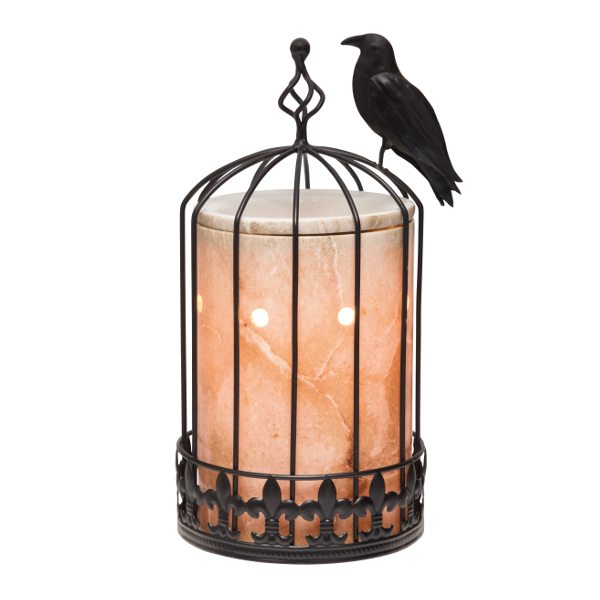 New Nevermore Wrap Featured above with the Travertine Core Silhouette Warmer – $40.00
The great thing about Scenty's Silhouette Warmers is that you just buy the core warmer one time(Choice of Etched or Travertine) and then you can purchase the individual wraps to change it up for ANY season.  Silhouette Warmers are one of my favorite pieces from the Scentsy Collection. They are versatile, affordable and beautiful! And, Scentsy comes out with a new wrap for almost every holiday and season each year! 
---
Check out all currently available Scentsy Silhouette Warmers and Wraps