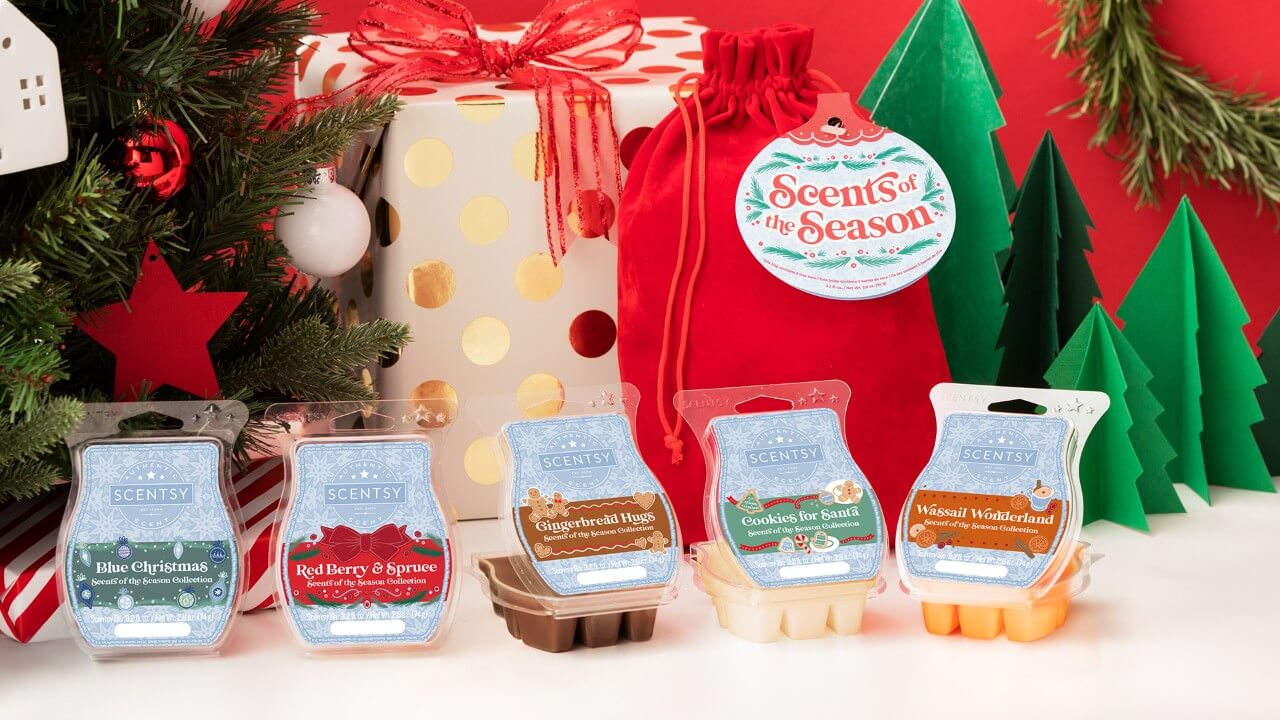 NEW! SCENTSY SCENTS OF THE SEASON 2020
This Christmas, bundle five holly jolly fragrances!
Five seasonal holiday Scentsy Bars — including three new fragrances — will be available while supplies last.
The complete collection comes as a $25 bundle packaged in a festive Santa bag while inventory remains (bag not available for individual purchase)!
Bars are also available individually for $6 — and these fragrances are eligible as Scentsy Club subscriptions, through the Always Get My Bar perk for 30 days after launch or while supplies last, whichever is longer.
This collection includes:
New! Cookies for Santa
Treat the man in the red suit to baked sugar cookie topped with brown sugar and a sip of milk.
New! Gingerbread Hugs
Fresh-baked gingerbread with notes of vanilla and nutmeg wrap you up in the warmest, sweetest embrace.
New! Red Berry & Spruce
A merry mix of cranberry and raspberry swirled with a sprig of blue spruce.
Blue Christmas
Holiday fragrance of orange peels, cloves, festive pine and cinnamon sticks.
Wassail Wonderland
Orange zest, lemon peel and cinnamon stick over fresh pine.
Santa bag – only available in bundle, while supplies last.