New Scentsy Retro Truck Warmer Collection
Get in gear — The Scentsy Retro Truck Warmer / Lid Collection is here!
Back by popular demand: Customizable retro-truck Scentsy warmers!
You asked, we delivered. Our old-fashioned-styled truck warmers are back in the Retro Truck Collection — now with five interchangeable truck-bed lids for versatile year-round display! Trucks include:

Red Retro Truck Warmer, $40 USD/$53 CAD
Blue Retro Truck Warmer, $40 USD/$53 CAD
• Both element warmers sport glowing headlights and taillights!
• Both fit decorative lids to cover their bed (where the wax goes).
About the lids. Two we've sold previously with the trucks:
Special Delivery lid (Christmas Tree), $12 USD/$16 CAD
Pumpkin Delivery lid (Pumpkins), $12 USD/$16 CAD
Three are NEW and sure to deliver the goods:
Wanderlust lid, $20 USD/$26 CAD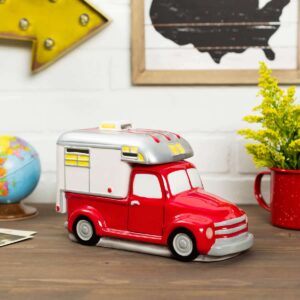 Open Road lid, $15 USD/$20 CAD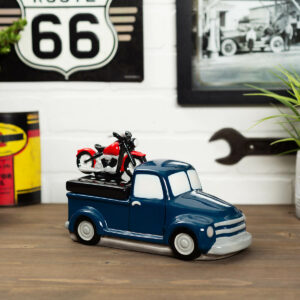 Straight from the Orchard lid, $15 USD/$20 CAD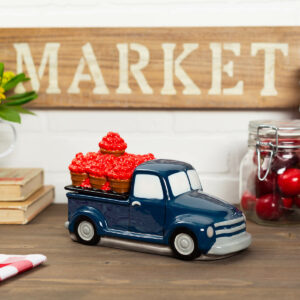 All lids are interchangeable between both warmers, which is by design — we know how much you love to customize!
Please note: All warmers and lids are sold separately for a limited time while supplies last. Bundles are not available at this time.
Wanderlust and Special Delivery lids complement the Red Retro Truck Warmer quite nicely.
Straight from the Orchard and Pumpkin Delivery lids accentuate the Blue Retro Truck Warmer very well.
Keep on truckin'!