New Scentsy Nightlights for Fall 2015 ~ Adelaide, Chasing Fireflies, Frosted Lilac, Italian Rooster
Here are some of the new Nightlights for Fall / Winter 2015 ~ $20.00 each.
ADELAIDE NIGHTLIGHT SCENTSY WARMER
Subtle amber glass casts a moody glow, reminiscent of softly glowing light from an antique oil lamp.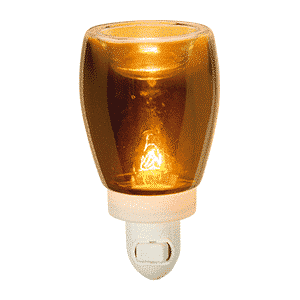 CHASING FIREFLIES NIGHTLIGHT SCENTSY WARMER
"Shine your light and illuminate your life, your heart and your dreams. Recapture a childlike sense of wonder and adventure — and always remember to stop and chase the fireflies." —Heidi Thompson, Scentsy Family Reunion 2014 Discover the wonder of childhood with Chasing Fireflies, now available as a Scentsy Nightlight. Capture the essence of carefree, playful summer evenings with this pale-blue warmer mimicking a miniature glass canning jar, complete with a silver ring and "filled" with fireflies. – Matches the Beautiful Premium Warmer.
FROSTED LILAC NIGHTLIGHT SCENTSY WARMER
Etched frosted glass in delicately pale purple casts a soft, hypnotic hue.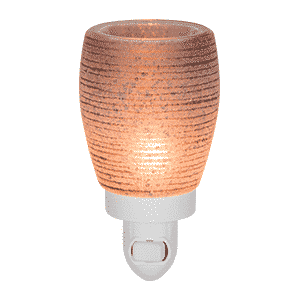 ITALIAN ROOSTER NIGHTLIGHT SCENTSY WARMER
A beautiful symbol of centuries-old craftsmanship, this little gallo was designed to pay homage to intricately hand-painted Italian pottery.