Announcing the Scentsy – Jelly Belly Wax Collection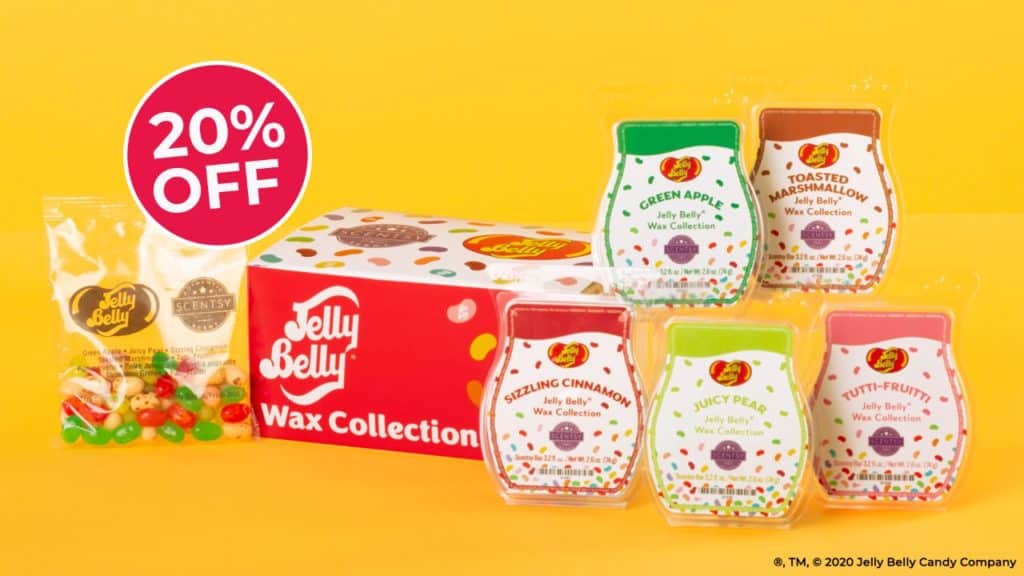 The new Scentsy – Jelly Belly Wax Collection is a classic mix of fragrance and flavor — there are some actual Jelly Belly beans in the box as well!
Back by popular demand — and just in time for Easter — we're bringing our colorful Jelly Belly Wax Collection out of the vault for a limited time and at 20% off on March 16th at 1pm EST!
Sizzling Cinnamon — A spicy, sweet blend of real cinnamon, orange zest and sugarcane.
Juicy Pear — Jam-packed with lush Anjou pears and bright vanilla cotton candy.
Toasted Marshmallow — Oozing with the buttery scent of fire-roasted vanilla, crystallized amber and hints of cedarwood.
Green Apple — A perfect fusion of tart green apples, spun sugar and candy-sweet vanilla.
Tutti-Fruitti — Tantalizingly fruity, juicy citrus and subtle florals swirl with wintergreen and cloves.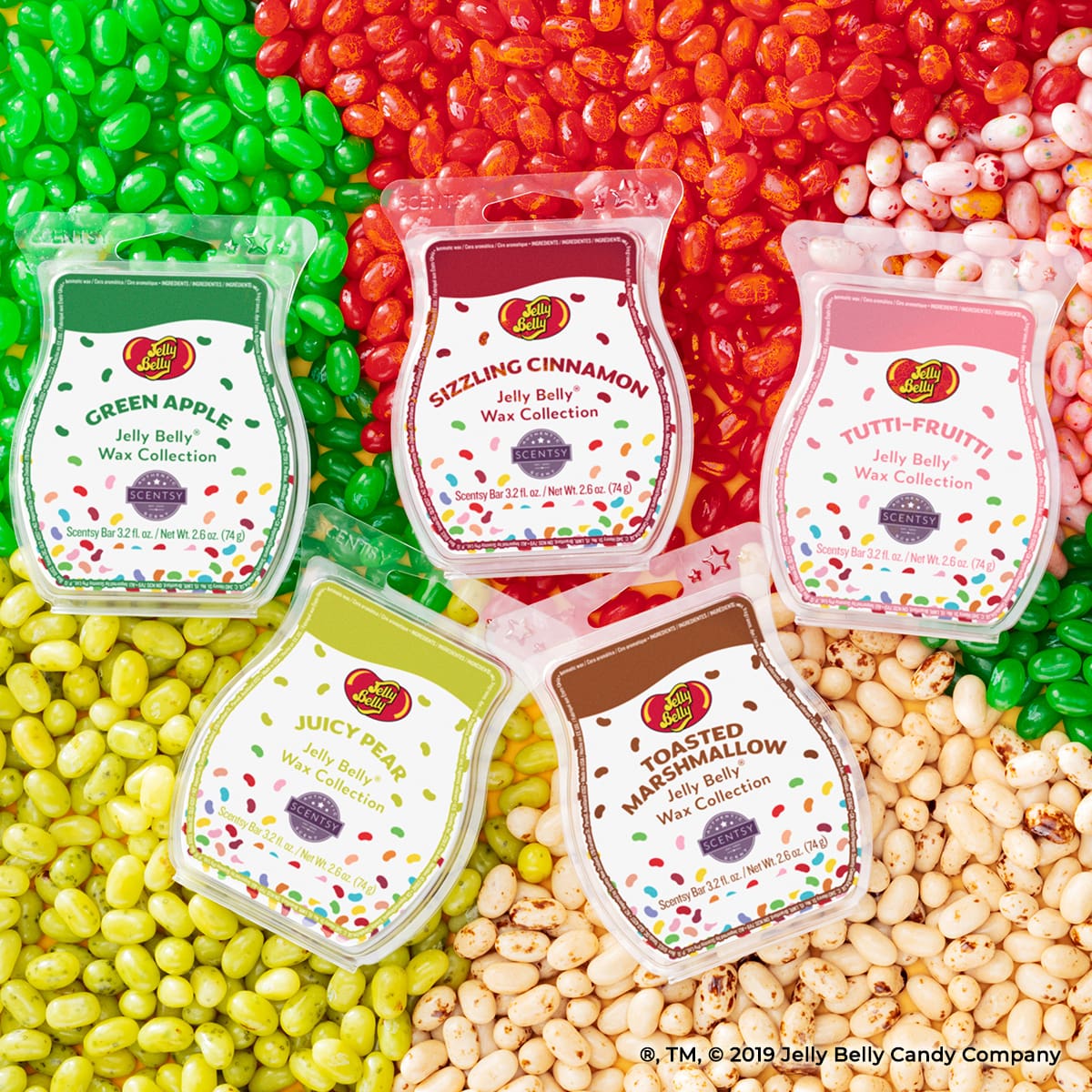 The Jelly Belly Wax Collection is just $24* on sale while supplies last. Each Jelly Belly Scentsy Bar can also be added to a Scentsy Club subscription. These additions can be made for 30 days after launch, or as long as the fragrances are available beyond that date.†
Make your senses swirl with the Jelly Belly Wax Collection.
*Not eligible for Host Rewards.