Shop Scentsy Clean & Hand Soap bundles in two beloved fragrances | Cider Mill & Autumn Road Trip
Counter Clean, Dish Soap and Hand Soap bundles
What: Cider Mill and Autumn Road Trip Clean & Hand Soap bundles
Cost: $26
Stock up on kitchen counter classics in two fan-favorite fragrances. Our Clean & Hand Soap bundles include a bottle of Counter Clean, Dish Soap and Hand Soap — just in time for the fall! Bundles come in Cider Mill and Autumn Road Trip fragrances, and will be available while supplies last.
Clean & Hand Soap bundles
Clean counters, dishes and hands with this trio of high-quality products! Each bundle includes:
Counter Clean
Multipurpose spray cleans while forming a clear, dirt-repelling barrier on sealed surfaces that gets stronger with regular use. 16 fl. oz.
Dish Soap
This concentrated, high-performance dishwashing liquid creates plenty of suds while easily removing food particles, staying gentle on skin and imparting fresh Scentsy fragrance. 16 fl. oz.
Hand Soap
Rich lather and moisturizing ingredients leave hands clean, soft and beautifully scented. 7.7 fl. oz.
This clean dream team fights germs without harsh chemicals, and comes in two beloved Scentsy fragrances: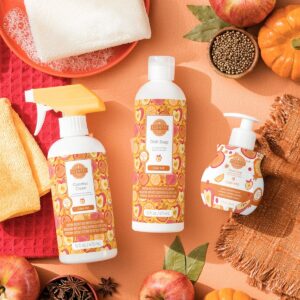 Cider Mill
Brings together fresh apples, crushed pumpkin and simmering spices for a cozy autumn treat.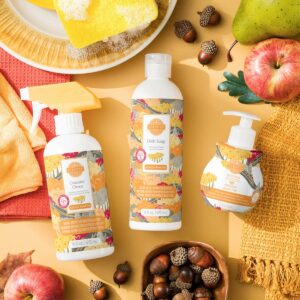 Autumn Road Trip
Take a tour through crisp harvest apple, just-picked Anjou pear and a forest of towering silver oak.