SHOP COLLECTIONS + HOLIDAY 🎄
Order soon to receive products in time for Christmas. Restrictions apply. Learn more.
SCENTSY SPRING SUMMER 2017 CATALOG DEBUT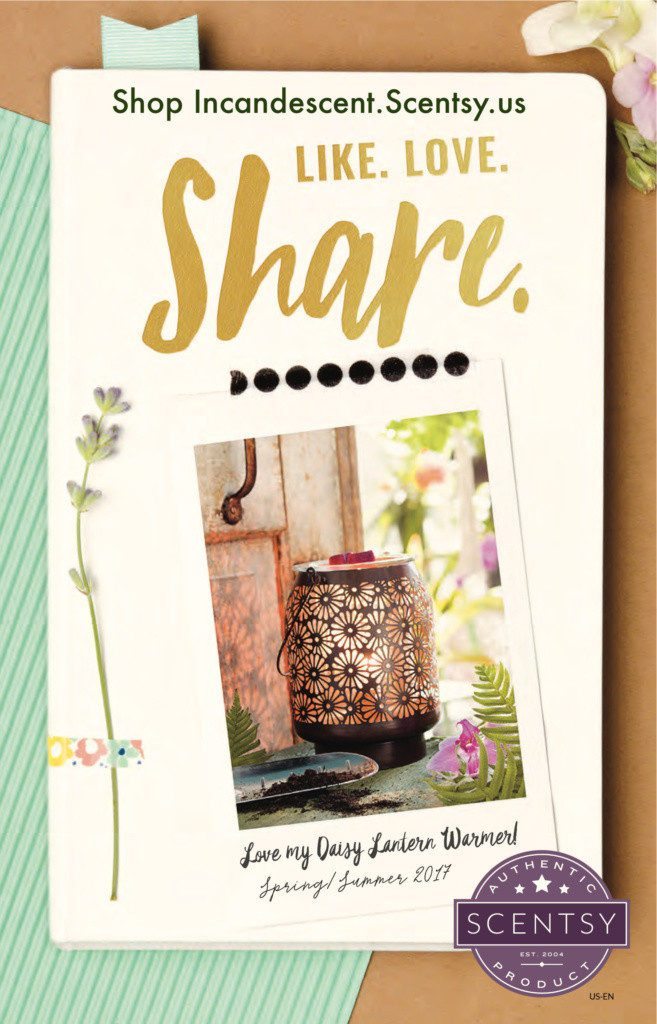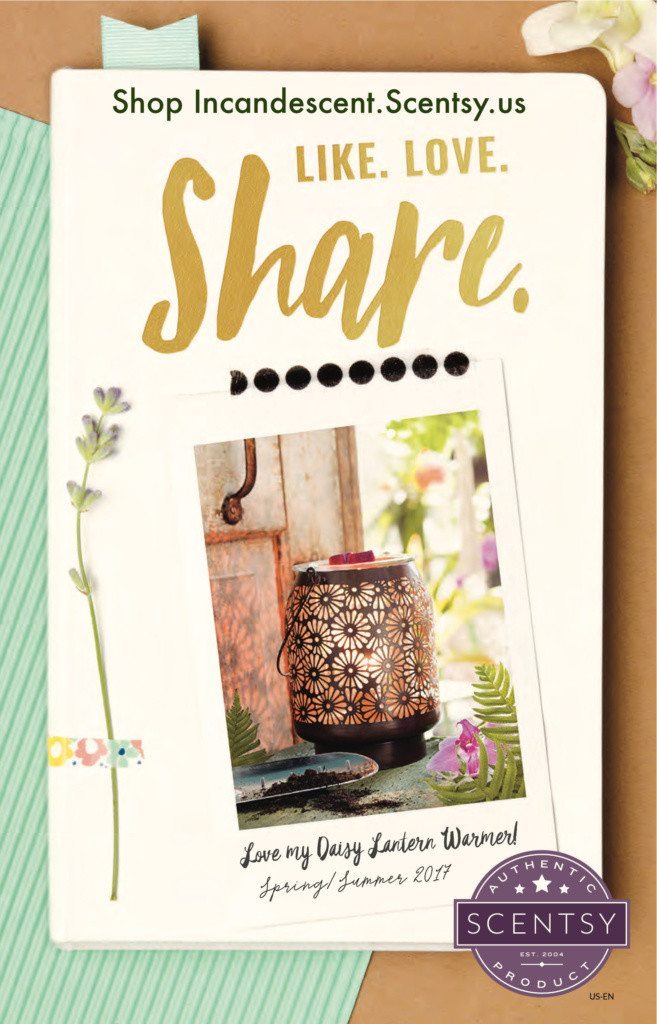 AVAILABLE FOR PURCHASE MARCH 1, 2017
❤️ LIKE. LOVE. SHARE. ☺️
Fragrance shapes your story. It captures moments like pages in a journal, and we offer 95 scents to set those moments free! Explore our fragrances and share your story, your way.
All New Scentsy Spring Summer 2017 Fragrances come in Scentsy Bars, Scentsy Scent Circles and Scentsy Room Sprays
And, Aromatic New Scentsy Spring Fragrances to shape your life
ATLANTIC AIR
OCEAN MIST, SEA SALT and WHITE ORCHID.
ALOHA CITRUS
A fresh tide of TANGERINE, JADE BLOSSOM and VETIVER.
BRIGHT & CHEERY
A creamy-sweet LEMON, SUGARCANE and SHEA BUTTER blend.
COCONUT FLAN
WHIPPED BUTTER folded with COCOA POWDER and COCONUT CREAM.
KIWIFRUIT
Sweet-tart GRANADA spiked with KIWI and SUGARCANE.
CUSTARD APPLE
PINEAPPLE, SUGARCANE and MANGO capture the essence of custard apple.
FOREST WILDFLOWERS
NEROLI and MOUNTAIN SAGE ride a VETIVER breeze.
FLOWER CHILD
Sweet RED BERRIES layered over wild GARDENIA and SANDALWOOD.
PASSION FRUIT COLADA
HONEYDEW and PASSION FRUIT surge with SUGARCANE.
LIME & SUGARCANE
LIME and SUGARCANE cooled by an accord of FROZEN MINT.
LEMON THYME BERRY
SPARKLING LEMONADE and STRAWBERRY sprinkled with CRUSHED THYME.
LEMON SORBET
FRESH-CUT LEMON and GRAPEFRUIT ZEST sweetened by SUGARCANE.
MARIPOSA LILY
MARIPOSA LILY blooms with SUGAR APPLE and PINEAPPLE SLICES.
SHEER WOODS
Tender VIOLET LEAF, sheer SANDALWOOD and WHITE BIRCH.
PISTACHIO ICE CREAM
PISTACHIO CREAM and COCONUT garnish VANILLA MERINGUE.
STARFRUIT & PEAR NECTAR
Bright bursts of STARFRUIT, SUGARCANE and TANGELO.
SOUTHERN SWEET TEA
A splash of JUICY PEACH, ORANGE JUICE and WHITE TEA.
SUMMER SOLEIL
PINEAPPLE and COCONUT MILK top fluffy VANILLA MARSHMALLOW.
SUMMER SUNSHINE
PINEAPPLE and COCONUT bask in a warm MANDARIN glow.
SWEET AMBER & FREESIA
Crisp layers of VERBENA BLOSSOM, FREESIA and SWEET AMBER.
Plus, so much more…
Full Scentsy Spring Summer 2017 Catalog Slideshow
* For best results, please download the catalog*