life's a garden Scentsy Collection
The Life's a Garden Wax & Warmer Collection is all about growth and new beginnings! The Happy Herbitat Warmer (6.5" tall)  will help any space turn over a new leaf. Bring fresh-picked herbal fragrances into your home with five new Scentsy bars. This wax collection comes with a giftable bag and a mixed basil and parsley seed packet so you can start your own indoor herb garden!
Life's a Garden Wax Bundle $28 
Apple Parsley — Fresh-picked parsley brings a subtle crispness to tart apple and a luscious layer of juicy pear.
Chamomile Daisy — Bright lemon zest warms to a tranquil, tea-inspired blend of chamomile flowers and fresh-picked daisy.
Lavender Violet — A swirl of sweet spun sugar takes garden-grown lavender and violet to alluring marshmallow depths.
Pineapple Mint — Juicy pineapple, fresh orange and refreshing spearmint offer a crisp twist on tropical.
Strawberry Basil — Fresh, green basil garnishes strawberry and raspberry for a dreamy, on-the-vine vibe.
Life's a Garden Bag
Packet of mixed basil and parsley seeds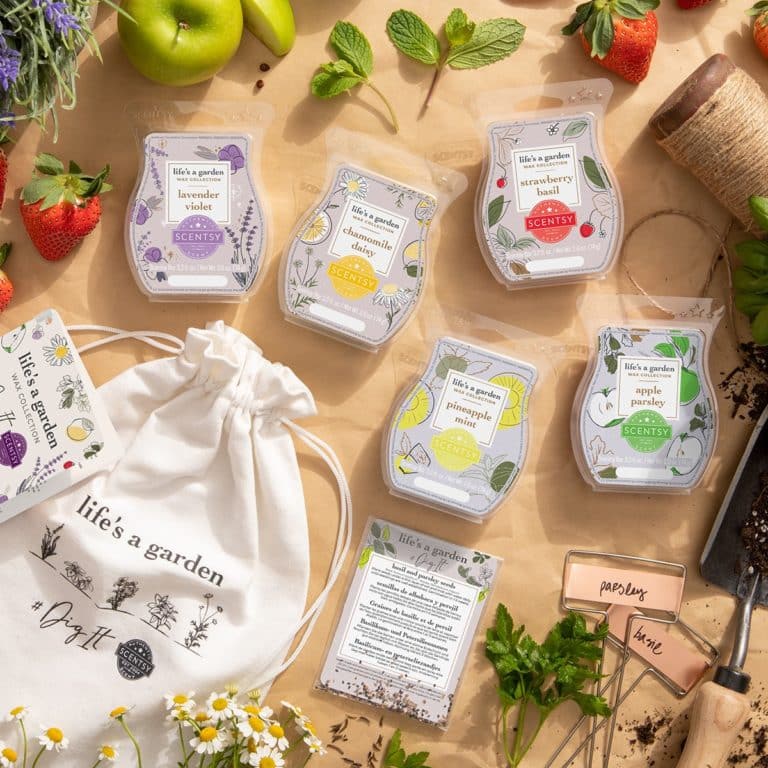 Individual Life's a Garden Scentsy Bars $6 
Happy Herbitat Warmer $40 
An elegant homage to nature's subtle treasures, this warmer is perfect for the budding gardener.
Slide