NEW JULY 2016 SCENTSY BUDDY ~ STEVIE THE SHARK SCENTSY BUDDY

Beware the fuzzy fin! Our brand-new Scentsy Buddy, Stevie the Shark, just might steal your heart. So proceed with caution unless cuddly, unconditional love is your thing — in which case, dive right in! And don't worry, Stevie won't bite. He prefers to snuggle, swim and ride the waves!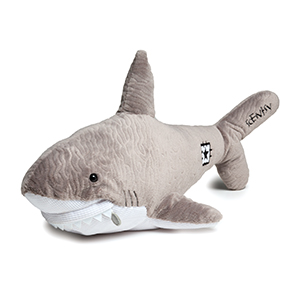 Every Scentsy Buddy features a zippered pouch to hold your favorite Scent Pak fragrance. Stevie the Shark is $25 and comes with a Scent Pak of your choice. WHILE SUPPLIES LAST!