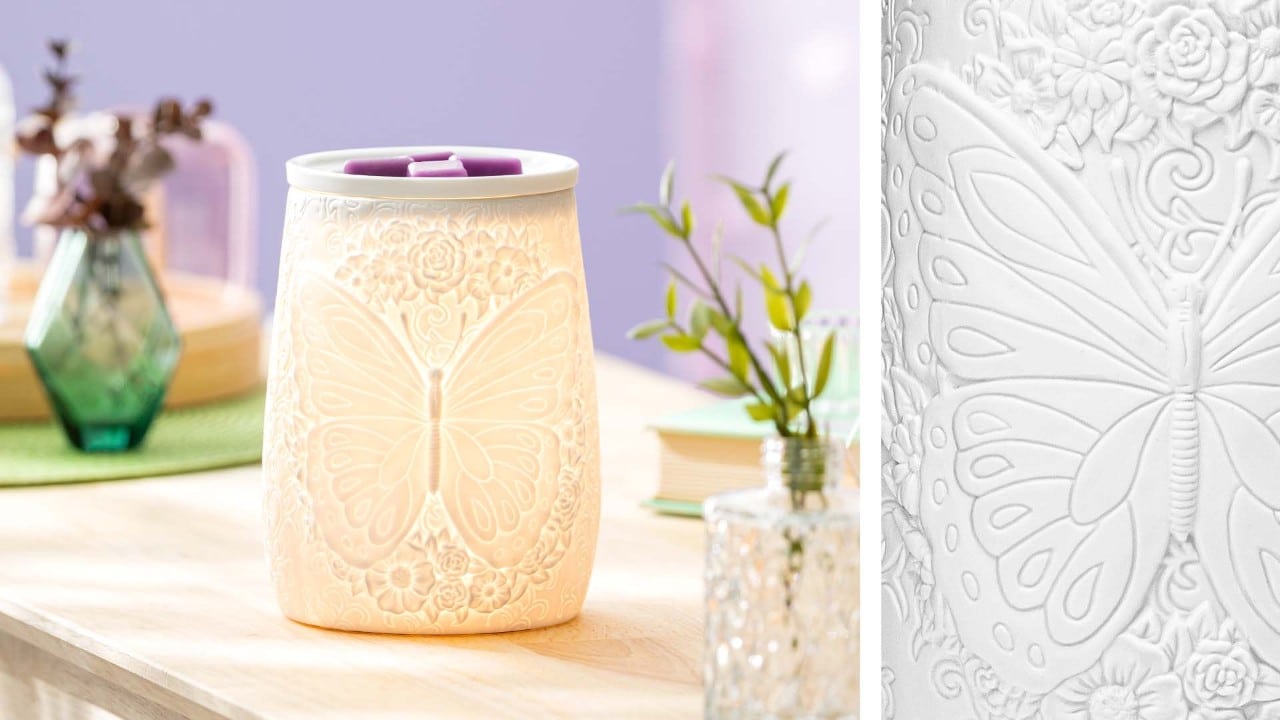 Flight of the Monarch Butterfly Scentsy Warmer | Charitable Cause
What: New charitable cause warmer, Flight of the Monarch Butterfly Scentsy Warmer
When: Feb. 1 to July 31, 2022
Cost: $50,* with $9.50 of each sale supporting the Scentsy Family Foundation
This Spring/Summer 2022 Catalog season, help support the Scentsy Family Foundation with Flight of the Monarch, our beautiful new charitable cause warmer featuring intricate flowers framing a butterfly in motion and a warm, subtle glow. The Scentsy Family Foundation is a 501(c)(3) that supports nonprofit organizations in the U.S. and Canada focusing on children, families and communities.
Flight of the Monarch is $50* and will be available from Feb. 1 to July 31, 2022.
When identifying specific charities to support, there are three main criteria we feel best support our mission to enhance the well-being of families and communities:
Home: They strengthen families or enhance an individual's quality of life.
Health: They encourage and contribute to healthy communities.
Essentials: They help provide the basic building blocks people and families need.
Some of the charities we've supported through our charitable cause program include:
Mental Health America
St. Jude's Children's Research Hospital
Habitat for Humanity®
Make-A-Wish Foundation®
National Breast Cancer Foundation®