SHOP COLLECTIONS + HOLIDAY 🎄
Order soon to receive products in time for Christmas. Restrictions apply. Learn more.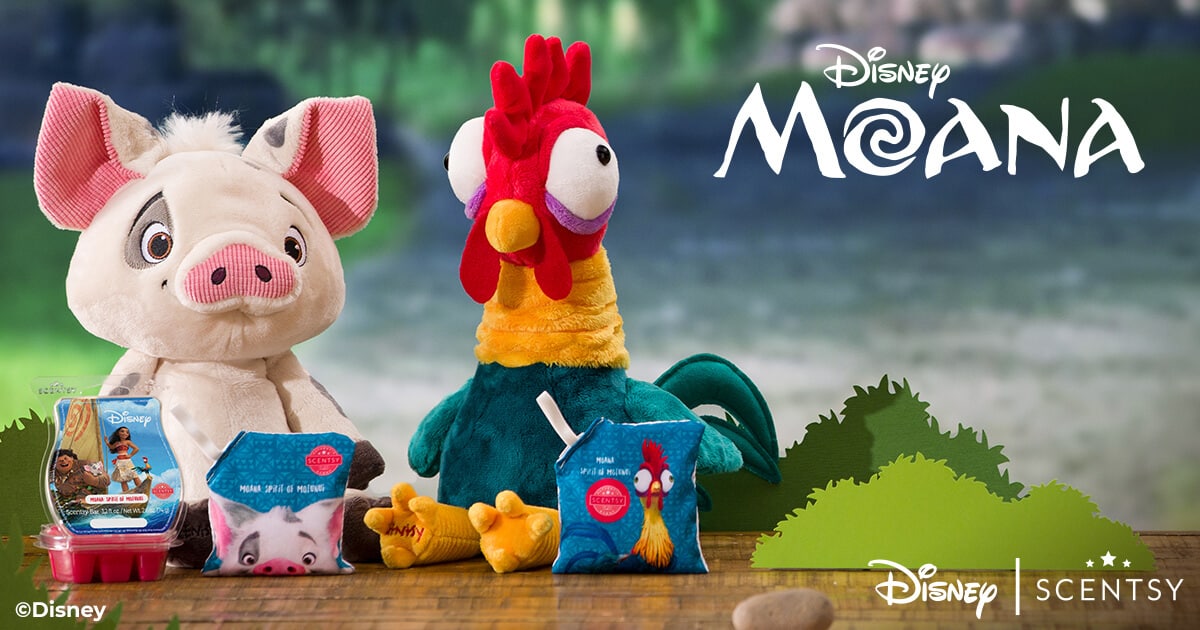 DISNEY MOANA – SCENTSY COLLECTION
Shop The Moana Scentsy collection
Not currently available
Another voyage is about to begin! Our Disney Moana Collection is back — and now features both of her loveable sidekicks.
Hei Hei has been one of our most-requested characters since we launched our Moana products, so we're excited to offer a Hei Hei – Scentsy Buddy along with the ever-popular Pua – Scentsy Buddy. Both Buddies come with a Scent Pak in our Moana: Spirit of Motunui fragrance:
Watery melon, pineapple and plumeria depict a lush island paradise rich with tradition.
Here are the purchasing options:
Hei Hei Scentsy Buddy with a Moana: Spirit of Motunui – Scent Pak $40
Pua – Scentsy Buddy with a Moana: Spirit of Motunui – Scent Pak $40
Moana: Spirit of Motunui – Scent Pak, $7.50
Moana: Spirit of Motunui – Scentsy Bar, $6.50