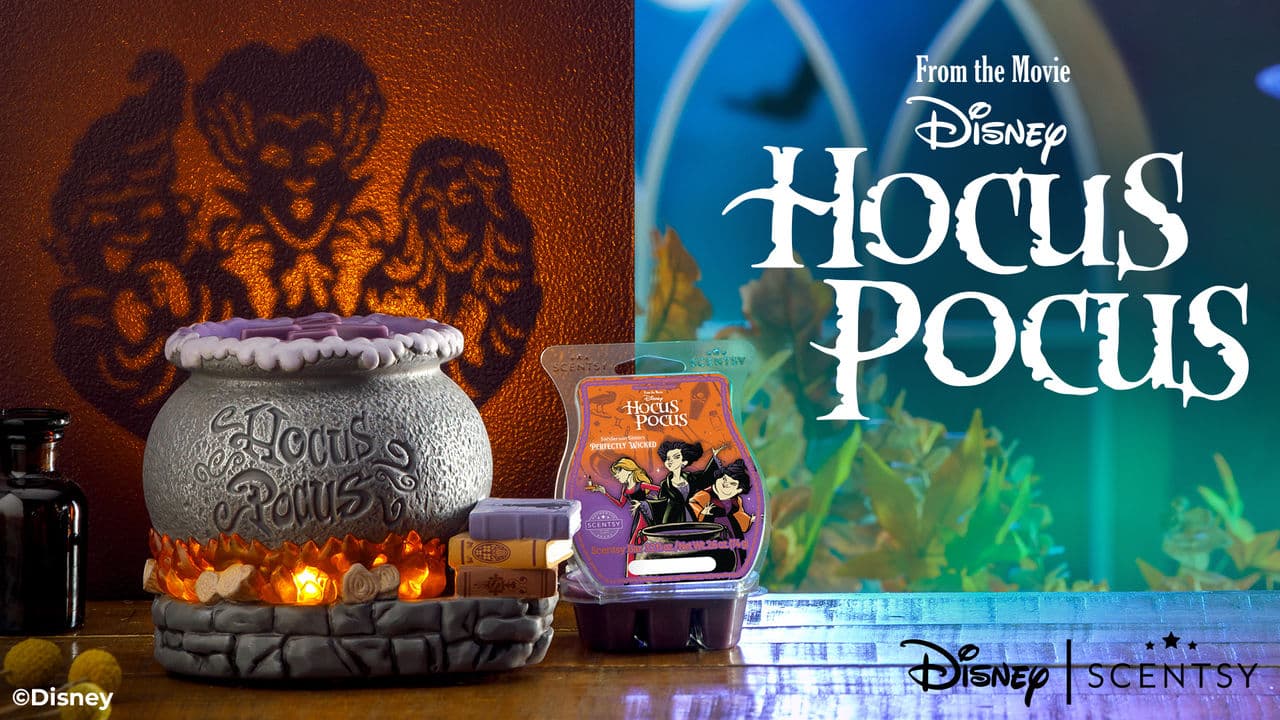 Disney Hocus Pocus Scentsy Collection
Please sign up and we will notify you if Hocus Pocus becomes available again in the future.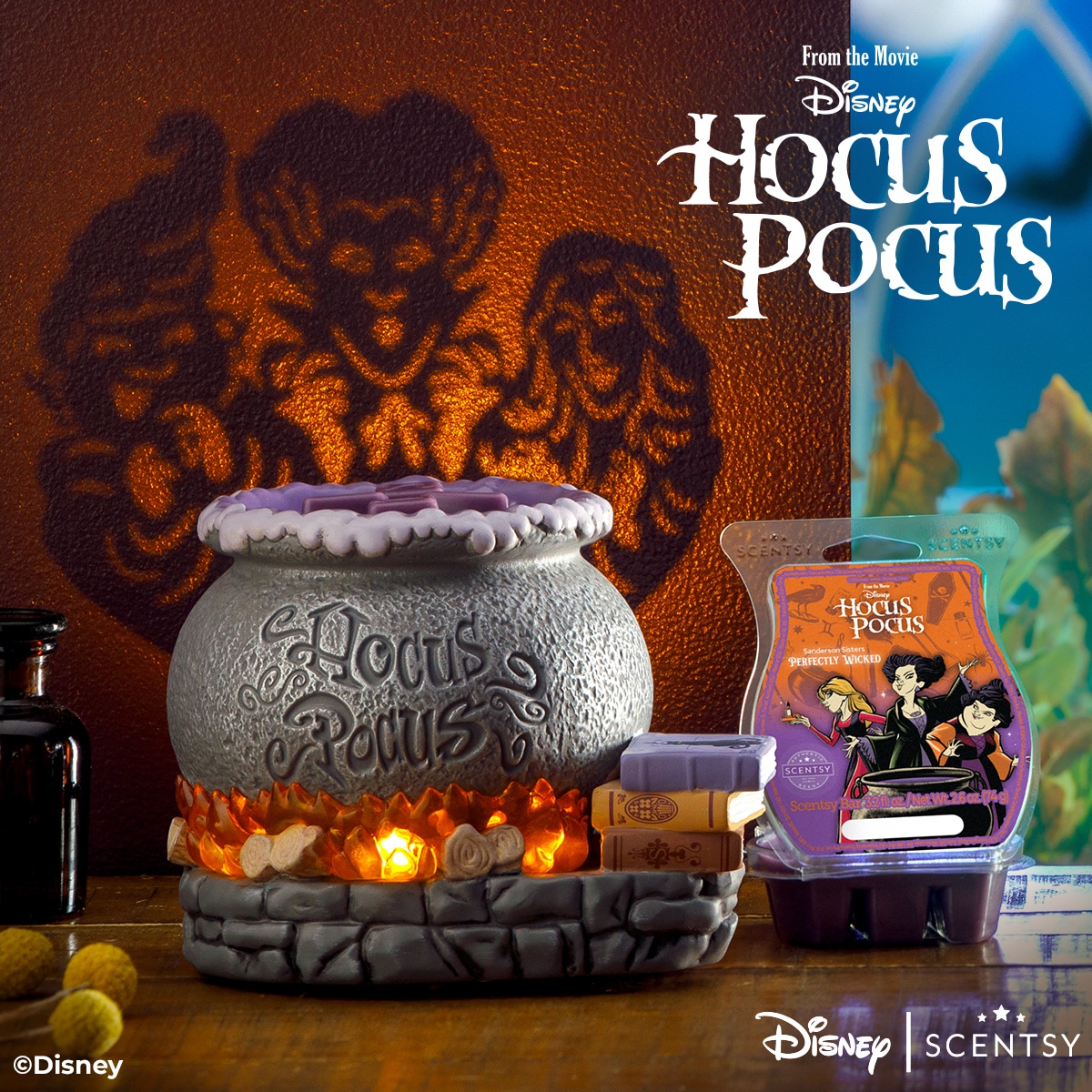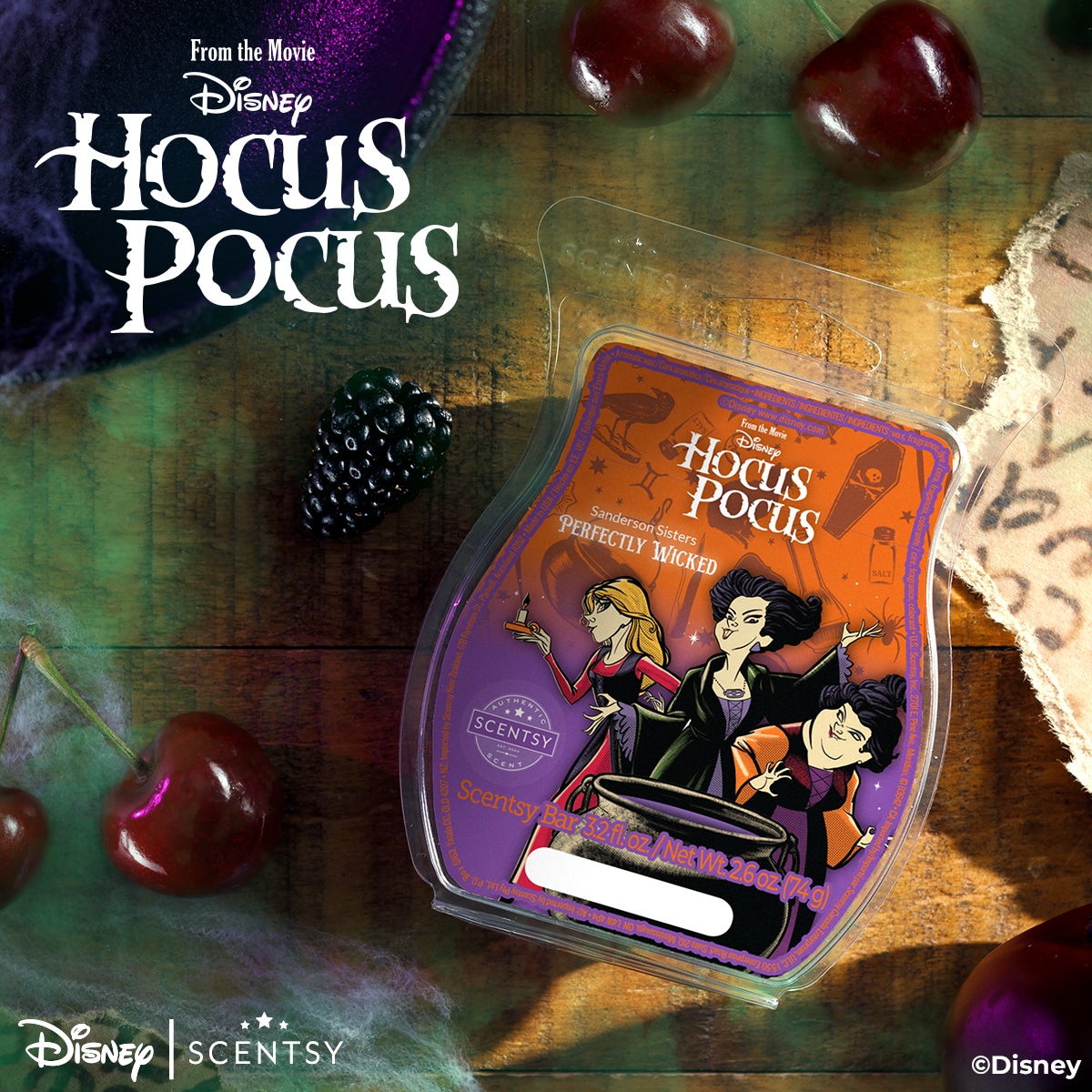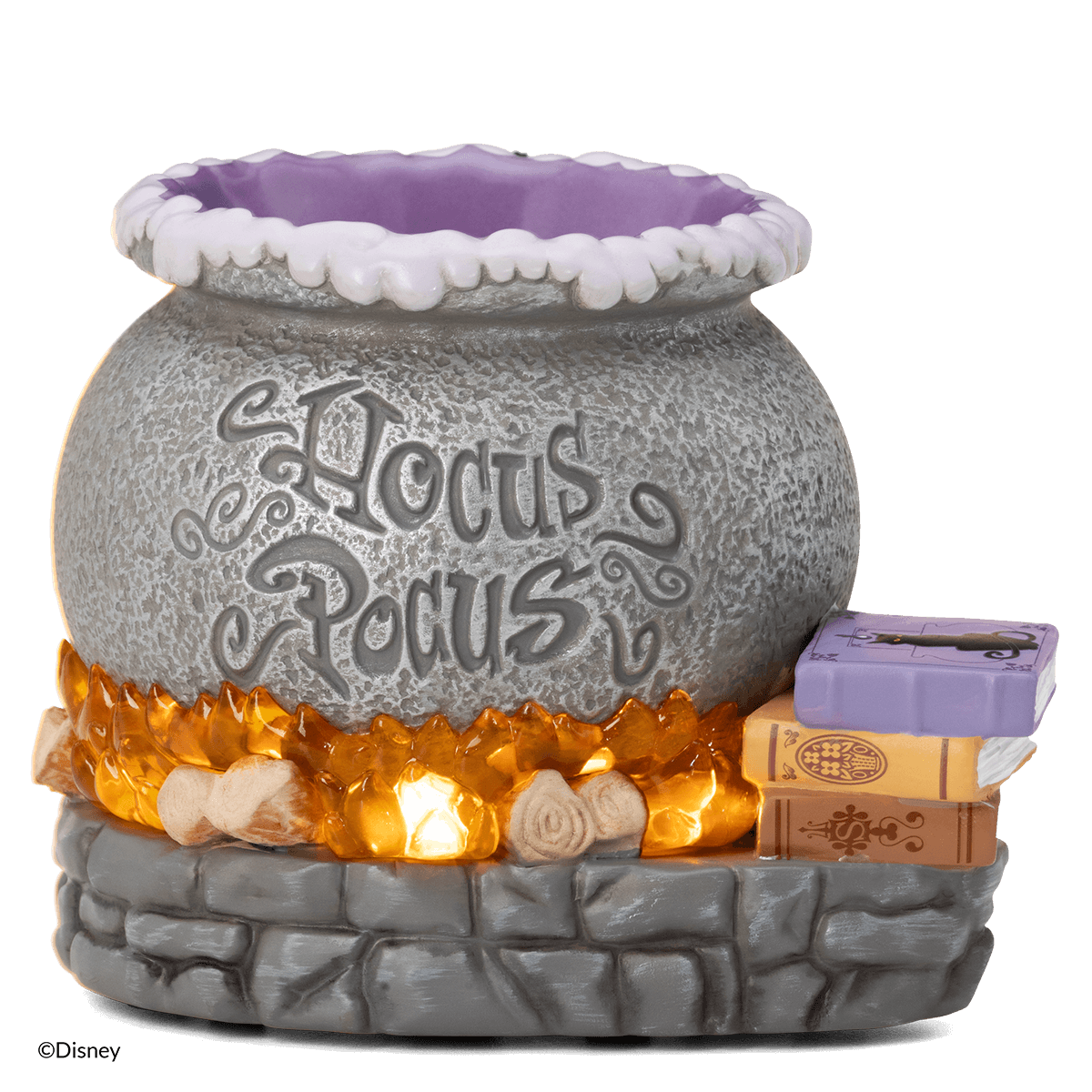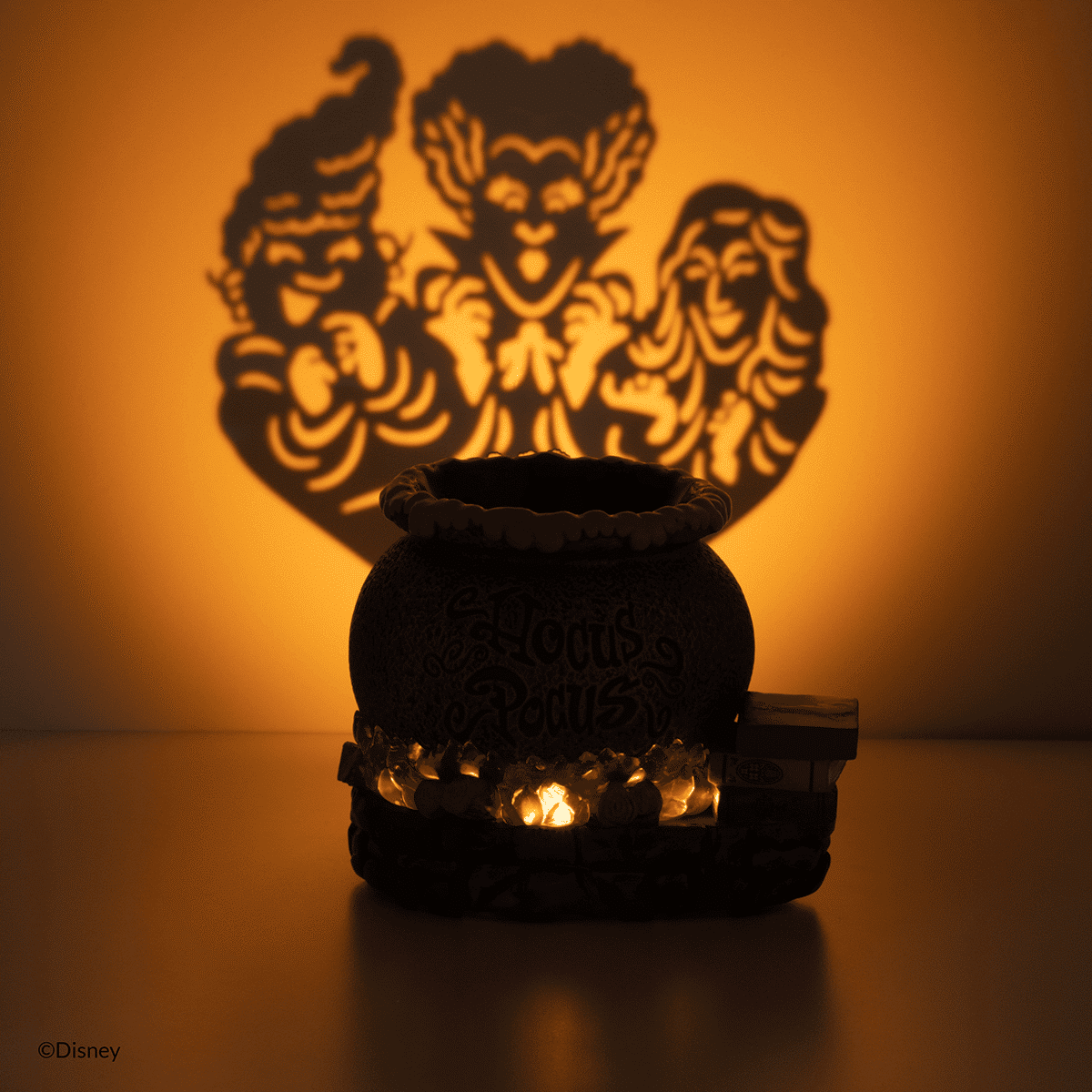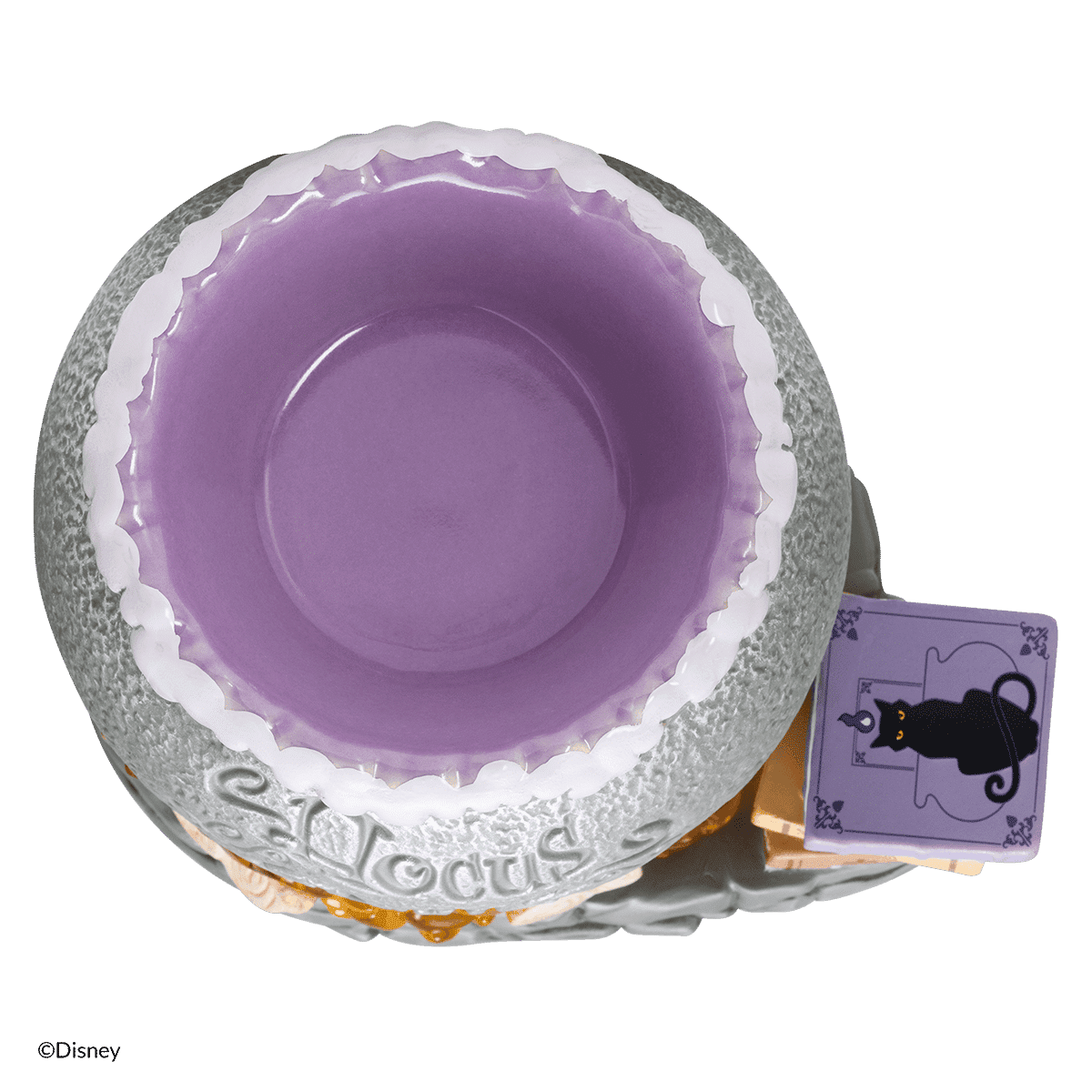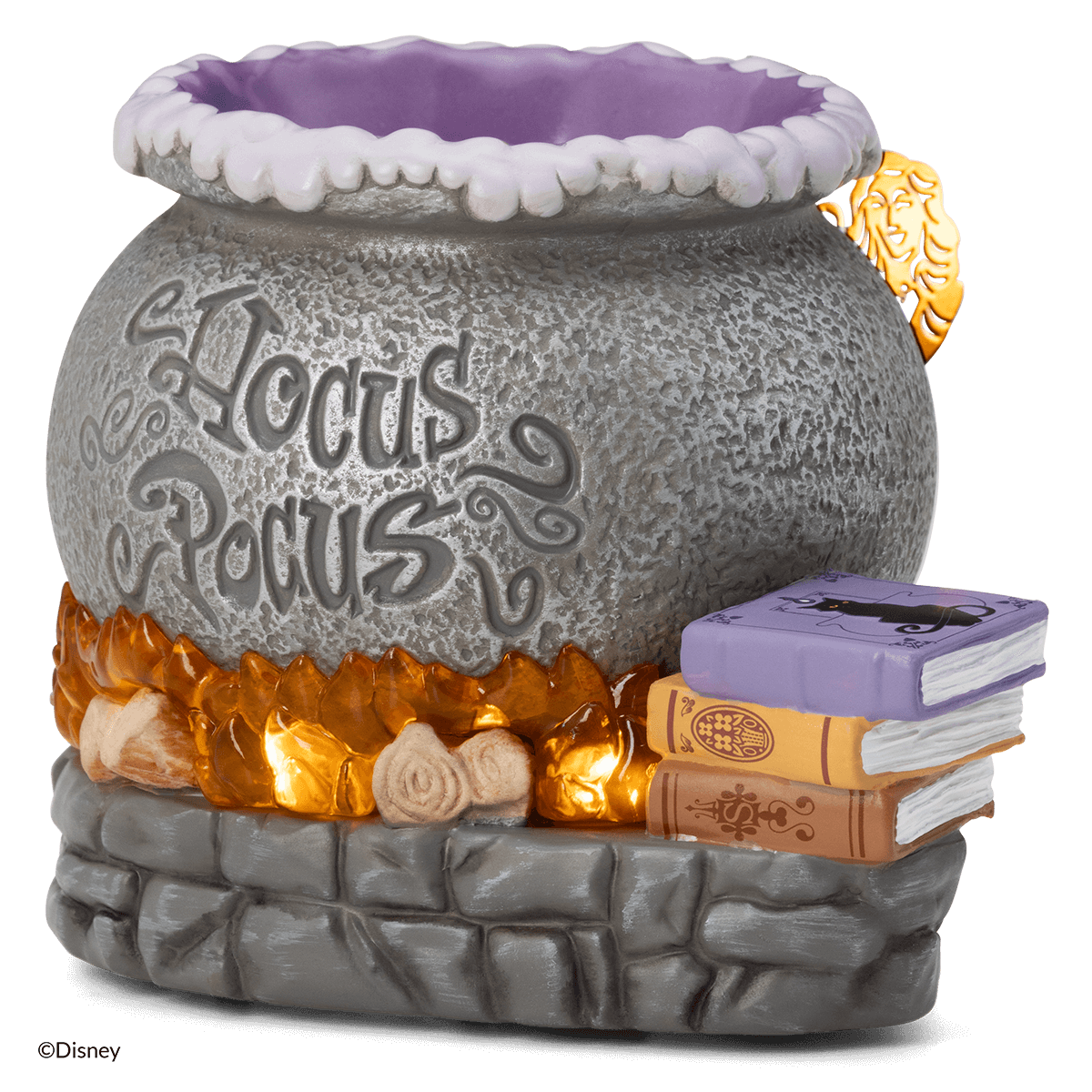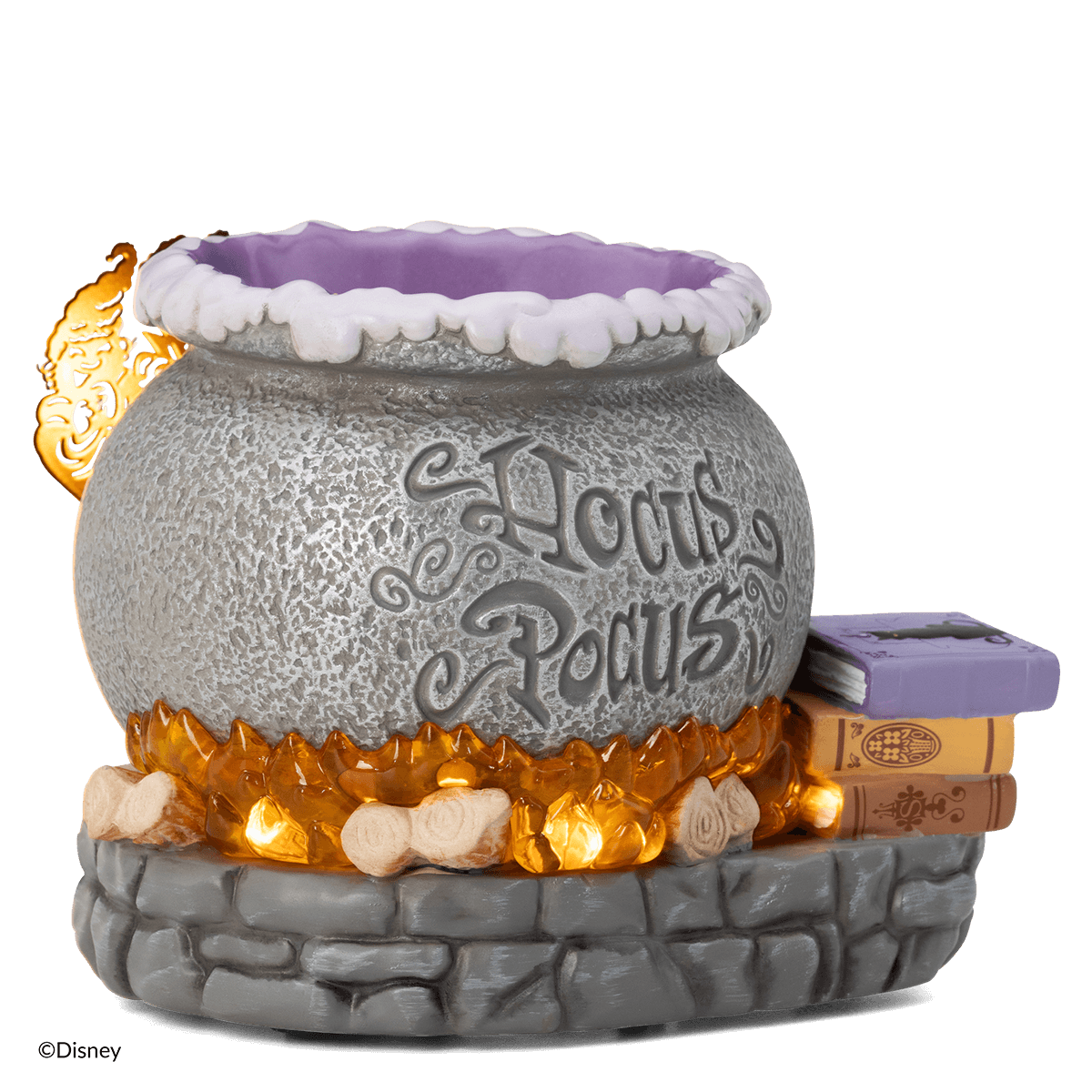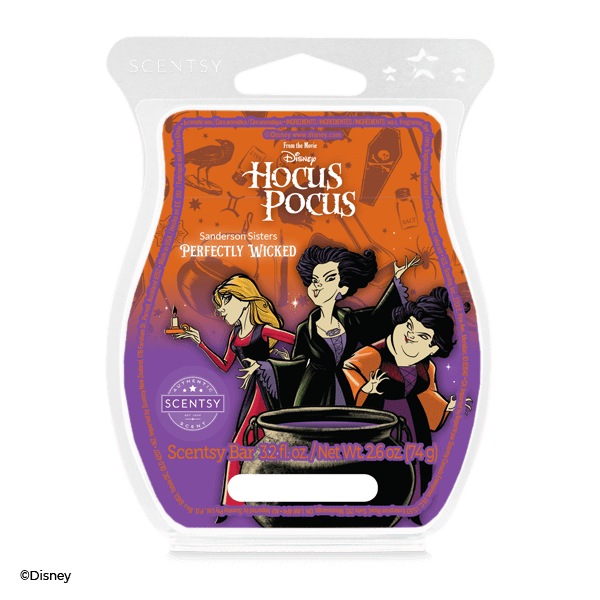 A spellbinding Scentsy warmer and fragrance inspired by Disney Hocus Pocus.
Gather 'round the cauldron with Mary, Winifred and Sarah Sanderson. The unique Disney Hocus Pocus – Scentsy Warmer features LED lights that shine through a metal cutout behind the warmer to create an intricate shadow that, when placed close to a wall or solid surface, gives the impression of the Sanderson sisters peering into the cauldron and brewing a spell over a glowing flame.
Then cast your spell with the new Sanderson Sisters: Perfectly Wicked fragrance. It's the perfect potion to pair with this magical warmer:
Take enchanted blackberry and black plum, add forbidden cherry and a splash of spiced vanilla, then stir thrice to leave them spellbound.
Disney Hocus Pocus – Scentsy Warmer, $85
5″ Tall, Ceramic, Hand Painted, Element, LED Lights
Sanderson Sisters: Perfectly Wicked, $6.50
Don't wait 300 years! These products are only available while supplies last.
Scentsy is proud to be the Official Home Fragrance of Walt Disney World® Resort in Florida — a designation that is part of their multi-year relationship, which will include a new guest experience within the Fantasyland area at Magic Kingdom® Park, creating rich storytelling opportunities through fragrance. Through this relationship, Scentsy also works with Walt Disney World® Resort to enhance the guest experience with fragrance at seasonal in-park events such as the annual EPCOT® International Flower & Garden Festival in the spring.
Related Disney Posts