SHOP THE LATEST SCENTSY COLLECTIONS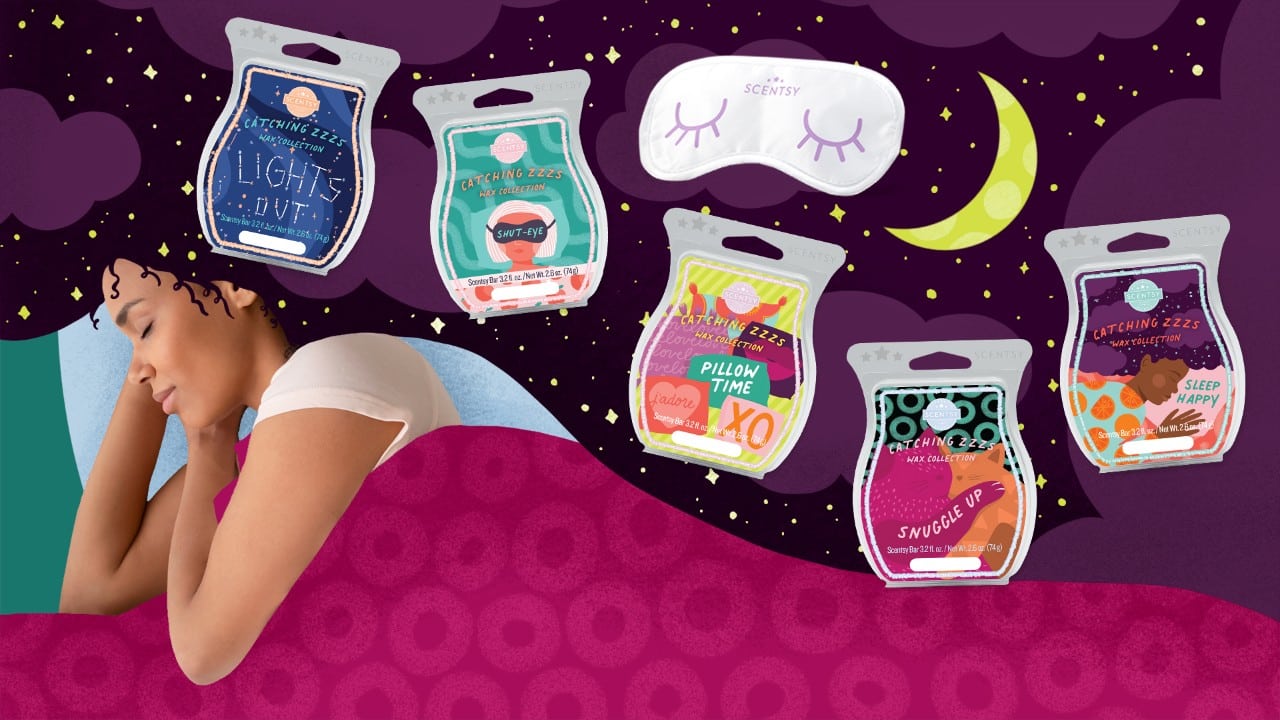 Scentsy is putting the beauty back in beauty sleep. This latest wax collection not only includes five incredibly soothing scents, we've also added a comfy sleep mask to help you dream in style!
The Catching Zzzs Wax Collection is $28 and includes:
Lights Out Scentsy Bar
Night falls gently over relaxing sandalwood, sweet vanilla and warm amber.
Pillow Time Scentsy Bar
Blue tansy is tucked in with silk blossom and calming passionflower.
Shut-eye Scentsy Bar
Fuzzy peach, jasmine and a touch of cedar harmonize on a fragrant lullaby. 
Sleep Happy Scentsy Bar
Drift off to dreamland, where delicate violet and bergamot rest on musk clouds.
Snuggle Up Scentsy Bar
Settle down in cashmere woods, curled up with angel lavender and soothing sage.
Scentsy Sleep Mask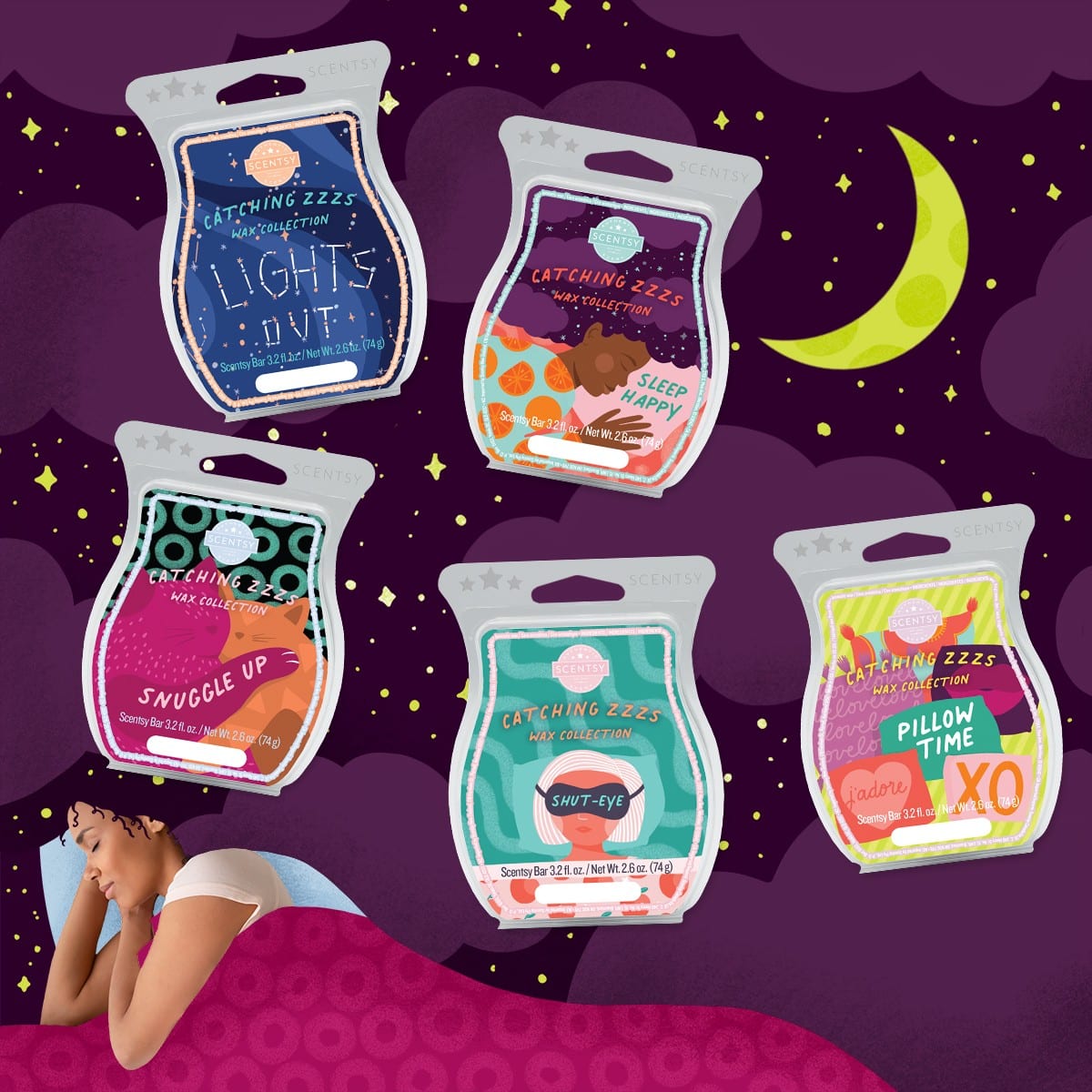 Scentsy Bars are also available individually for $6 and will be eligible Scentsy Club selections for a minimum of 30 days after products become available. Mask only available with purchase of the bundle. Scentsy Bars included in limited time offers in January will be excluded from the 10% off sale. They can still be added to 3-pack and 6-pack Bundle & Saves for 10% off but the 10% discount will not apply if they are purchased individually.