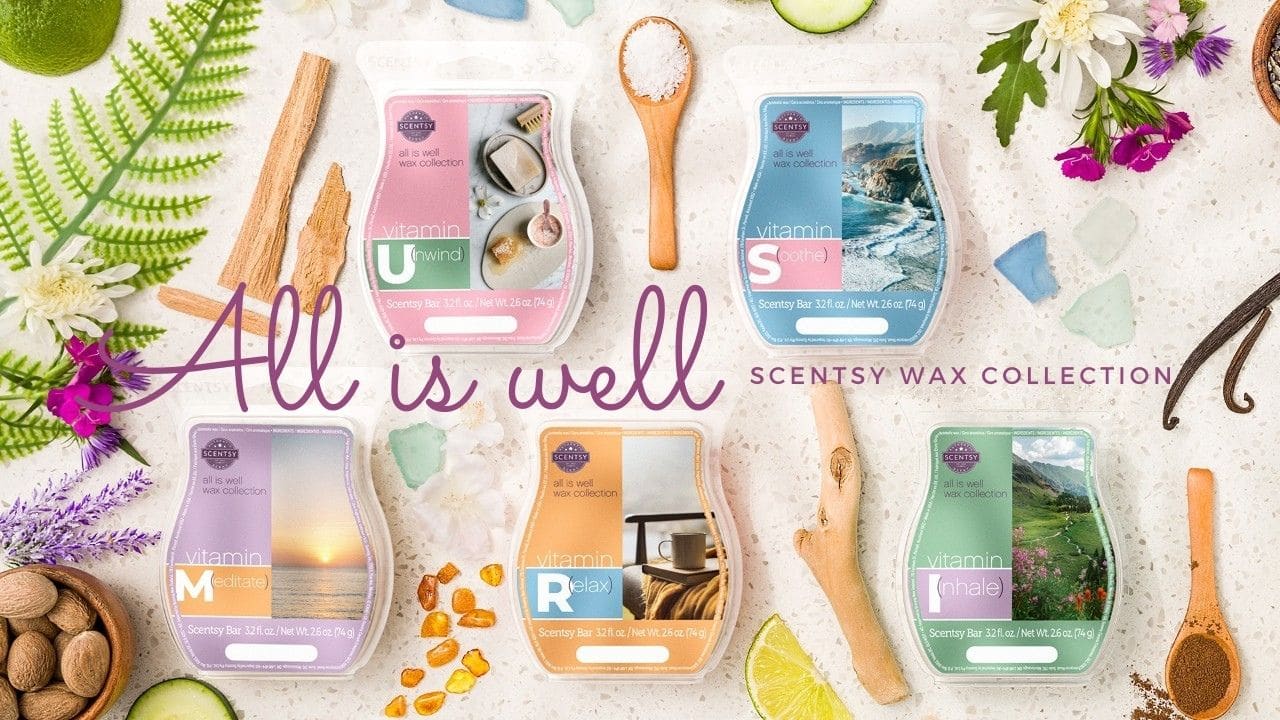 All is Well Scentsy Wax Collection
Find balance with calming fragrances.
The All Is Well Wax Collection introduces five new Scentsy Bars in soothing scents.
---
All Is Well Scentsy Wax Collection
Scentsy Bars: $6 each or $25 for the Collection Bundle
Vitamin I(nhale) Scentsy Bar: Fresh mountain air carries notes of wildflowersand fern to peaceful vistas.
Vitamin M(editate) Scentsy Bar: Sandalwood balances calming lavender and spicy nutmeg.
Vitamin R(elax) Scentsy Bar: Bright bergamot and smooth vanilla sugar bask in warm amber.
Vitamin S(oothe) Scentsy Bar: Driftwood softened by gentle water lily and soothing sea minerals.
Vitamin U(nwind) Scentsy Bar: Sweet apple blossom and crisp cucumber peel drift above serene spa water.
Scentsy Club: Always Get My Bar
Beginning Feb. 14, the All Is Well Wax Collection fragrances can be added to Scentsy Club subscriptions as individual bars through the Always Get My Bar perk. Bars can be added to subscriptions within 30 days of launch, or as long as fragrances are available, whichever lasts longer. See the Scentsy Club FAQ for more information.