JOIN SCENTSY IN MARCH 2020 – EARN SHOOTING STAR KIT FOR FREE*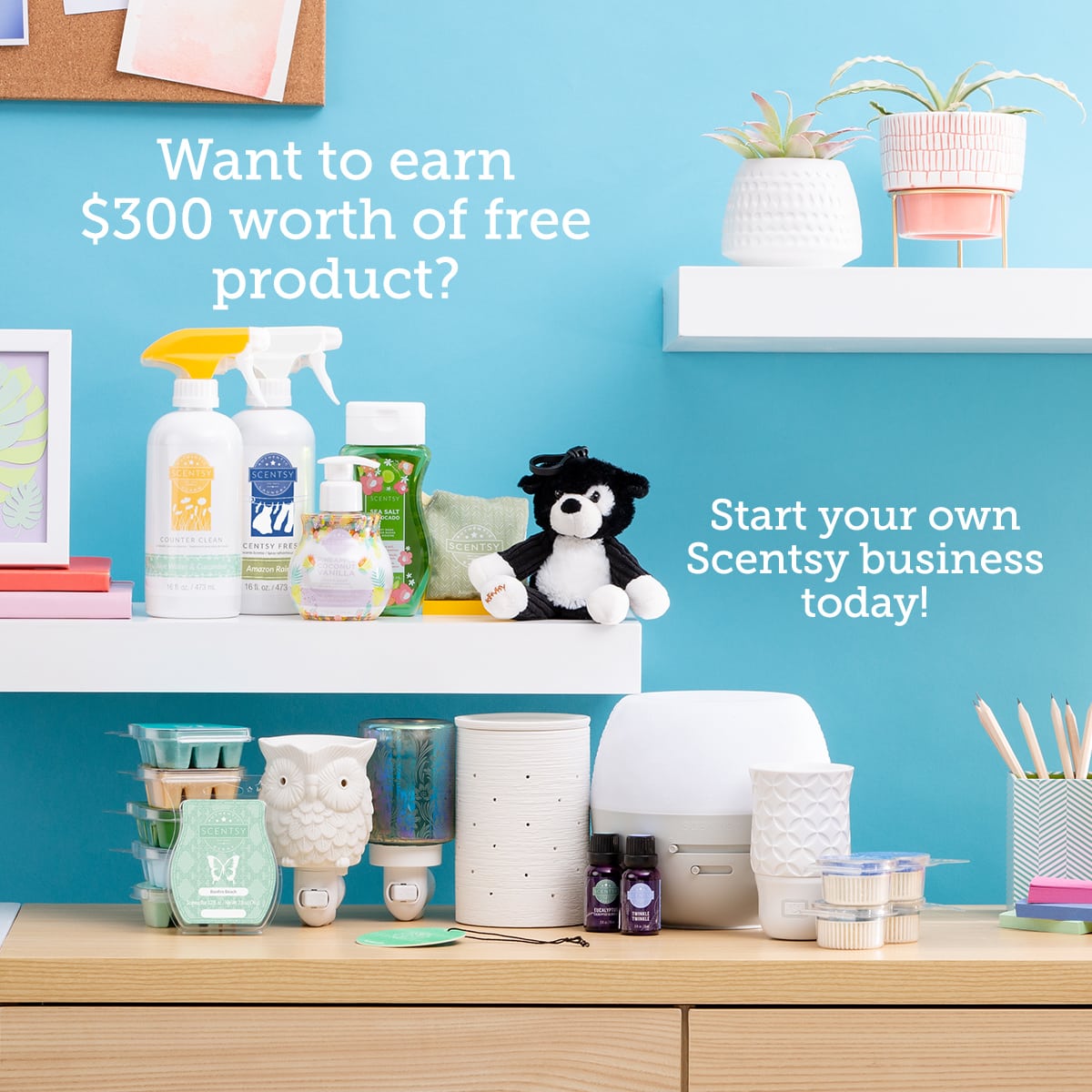 We're bringing back one of our oldie-but-goodie promotions!
New Consultants who start their Scentsy business between March 1-31 and reach 500 Personal Retail Value (PRV) points in their first 15 days, will not only receive the Shooting Star Award, but also the Shooting Star Enhancement Kit for free — a $300 value!
Our Shooting Star Enhancement Kit includes several of our top-selling products to help boost a new Consultant's business.
What's more, for this promotion only, Sponsors who earn the Shooting Star Trainer Award will receive a $50 product credit for each Shooting Star Award earned on their frontline — that's double the normal amount!
Scentsy Spring 2020 Shooting Star Kit Contents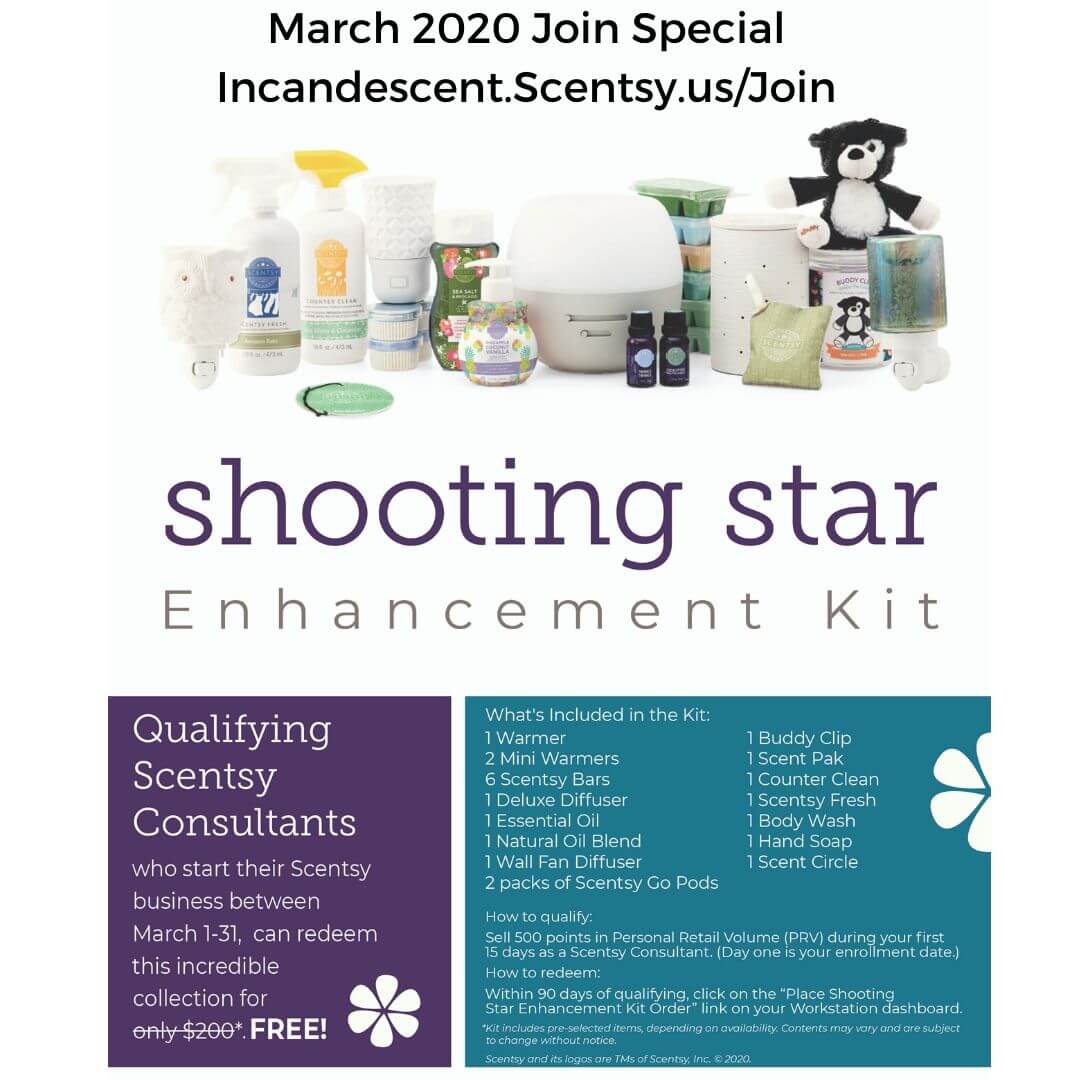 Etched Core Warmer
Lily Garden Mini Warmer
Whoot Mini Warmer
Aloe Water & Cucumber Scentsy Bar
Bonfire Beach Scentsy Bar
By the Sea Scentsy Bar
Clothesline Scentsy Bar
Sea Salt & Avocado Scentsy Bar
Vanilla Bean Buttercream Scentsy Bar
Fleur – Gray Deluxe Diffuser
100% Eucalyptus Essential Oil
Twinkle, Twinkle Natural Oil Blend
Star Wall Fan Diffuser
Jammy Time Scentsy Pod (1 pack of 2) Luna Scentsy Pod (1 pack of 2)
Haddie the Collie Buddy Clip
Amazon Rain Scent Pak
Coconut Lemongrass Counter Clean
Amazon Rain Scentsy Fresh
Sea Salt & Avocado Body Wash
Pineapple Coconut Vanilla Hand Soap
Just Breathe Scent Circle
*Actual contents subject to change without notice.