Have a Scentsy Party ~ Double Half-price Host Rewards in January 2016!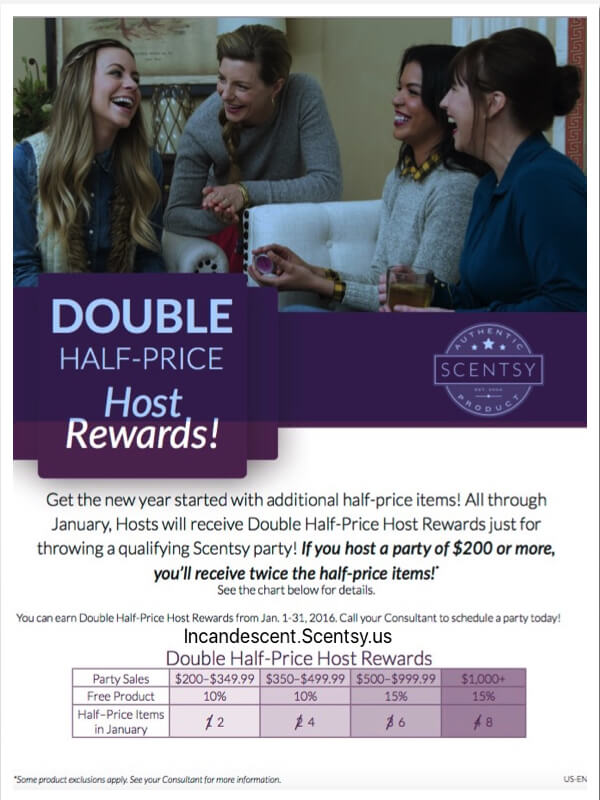 Scentsy Double Half Price Host Rewards January 2016
Get the new year started with additional half-price items with Scentsy! All through
January, Hosts will receive Double Half-Price Host Rewards just for
throwing a qualifying Scentsy party! If you host a party of $200 or more,
you'll receive twice the half-price items!*
****See the chart above for details****
You can earn Double Half-Price Host Rewards from Jan. 1-31, 2016.
*Some product exclusions apply.
What's Your Party Style?
I can help you choose your party experience, and you're on your way:
Invite friends over for a cozy night in.
Host an open house for friends and family.
Take the party everywhere you go with convenient basket party.
Have a party through Facebook and invite everyone to shop your party ONLINE!