SHOP COLLECTIONS + HOLIDAY 🎄
Order soon to receive products in time for Christmas. Restrictions apply. Learn more.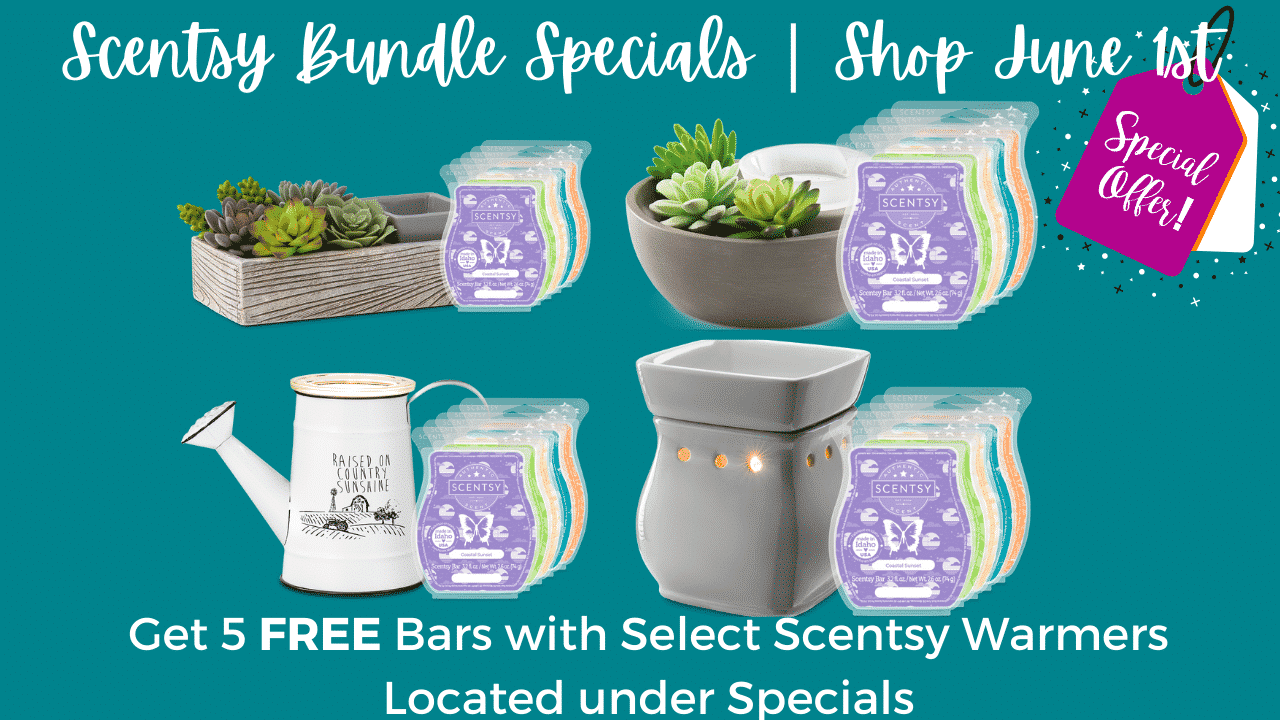 Get Five Free Scentsy Bars with Select Scentsy Warmers
Thank you – this promotion has ended, please shop our current specials
What: Select warmer and Scentsy Bar bundles
Starting June 1, you will be able purchase any of the following Scentsy Warmers from the Specials section and you can get five select Scentsy Bars for free (while inventory for this promotion lasts)!
Please note: You must build and purchase the bundle to get this deal.
Select from the following warmers:
Classic Curve – Gloss Gray
Country Sunshine
Little Garden
Suc-cute-lent
Select five from the following bars:
Amazon Rain
Aloe Water & Cucumber
Appletini Splash
Blue Grotto
Bonfire Beach
Coastal Sunset
Coconut Lemongrass
Coral Waters
Jade & Jasmine
Mad for Melon
Magnolia Linen
Make a Splash
Piña Colada Cha-Cha
Pink Lemon Water
Pink Sugarberry Mint
Plumeria Peach
Pomegranate Prosecco
Ruby Nectarine
Sparkling Magnolia
Sun-Ripened Berry
Tangerine Creamsicle
Vanilla Blackberry
Vanilla Waves
Whipped Vanilla Lavender