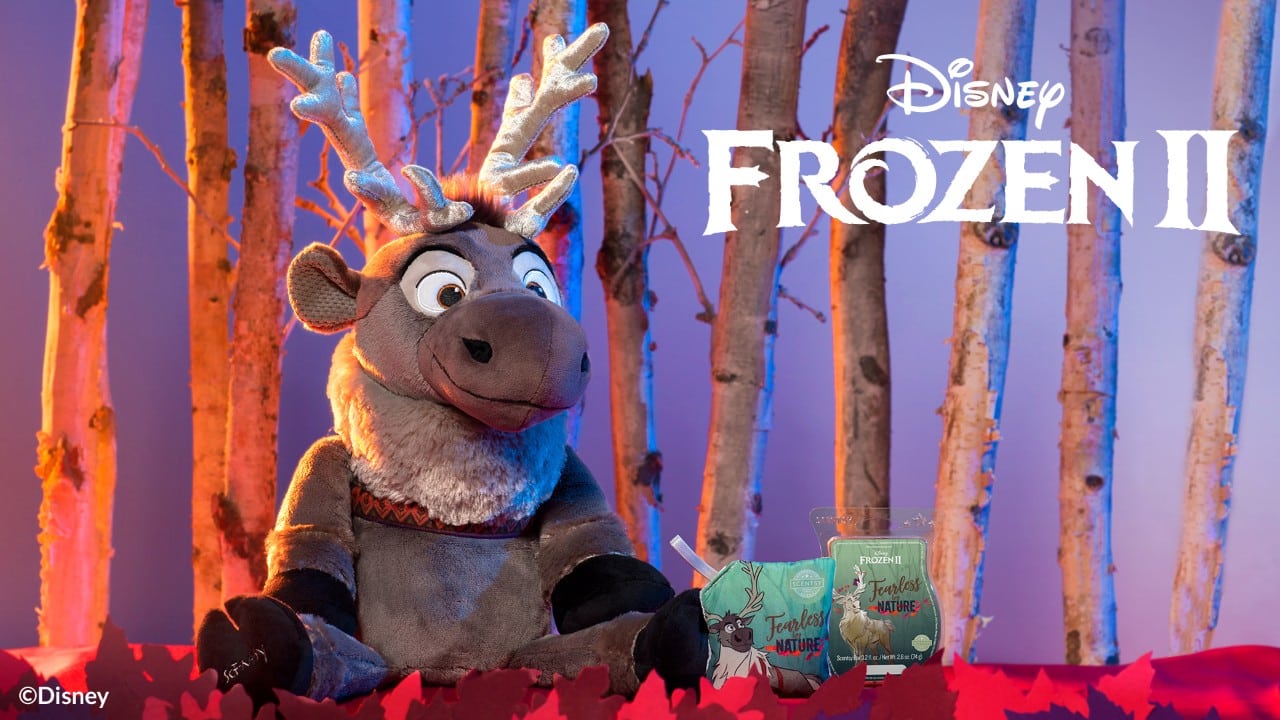 DISNEY: FROZEN – SCENTSY COLLECTION
Our Disney Sven – Scentsy Buddy is out of the vault for more adventure.
This goofy guy is the most loveable and loyal reindeer you'll ever meet! Each Sven – Scentsy Buddy comes with a Scent Pak in Fearless by Nature, the fragrance designed exclusively for Sven and inspired by Disney's Frozen 2.
Here are the purchasing options
Sven – Scentsy Buddy, $40
Fearless by Nature – Scent Pak, $7.50
Fearless by Nature – Scentsy Bar, $6.50
Warm Hugs Scentsy Bar, $6.50
Olaf- Scentsy Buddy Clip $20