Closeout / Sale ~ Shop SCENTSY BIRDHOUSE WARMER PREMIUM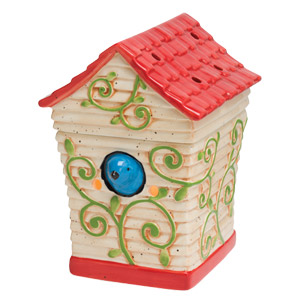 BIRDHOUSE SCENTSY WARMER PREMIUM
Fanciful and fun, Birdhouse is sure to coax a smile! A vermilion-roofed birdhouse, accented with climbing green vines, houses a cheery bluebird. Raise the roof and you'll find a warmer dish sheltered inside.
$35.00 $28.00 while supplies last.
SOLD OUT!