SHOP COLLECTIONS + HOLIDAY 🎄
Order soon to receive products in time for Christmas. Restrictions apply. Learn more.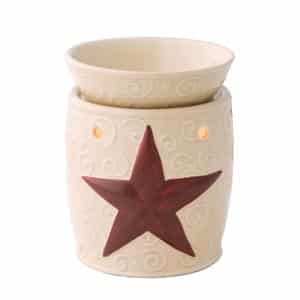 RUSTIC STAR SCENTSY WARMER DELUXE
A perfect accent for a Western-styled home, Rustic Star features a high-gloss cream base and lid with beautiful embossed scrolls throughout, and a perfectly-placed, scarlet-red embossed star. $30.00 $24.00 while supplies last!
Please check out our Closeout sections for additional discontinued warmers