The Scentsy 2016 January Warmer of the month is called "Be Mine", an adorable Candy Heart Element Warmer.  The Scentsy 2016 January Scent of the Month is Cherished. Perfect Valentine's Day gifts!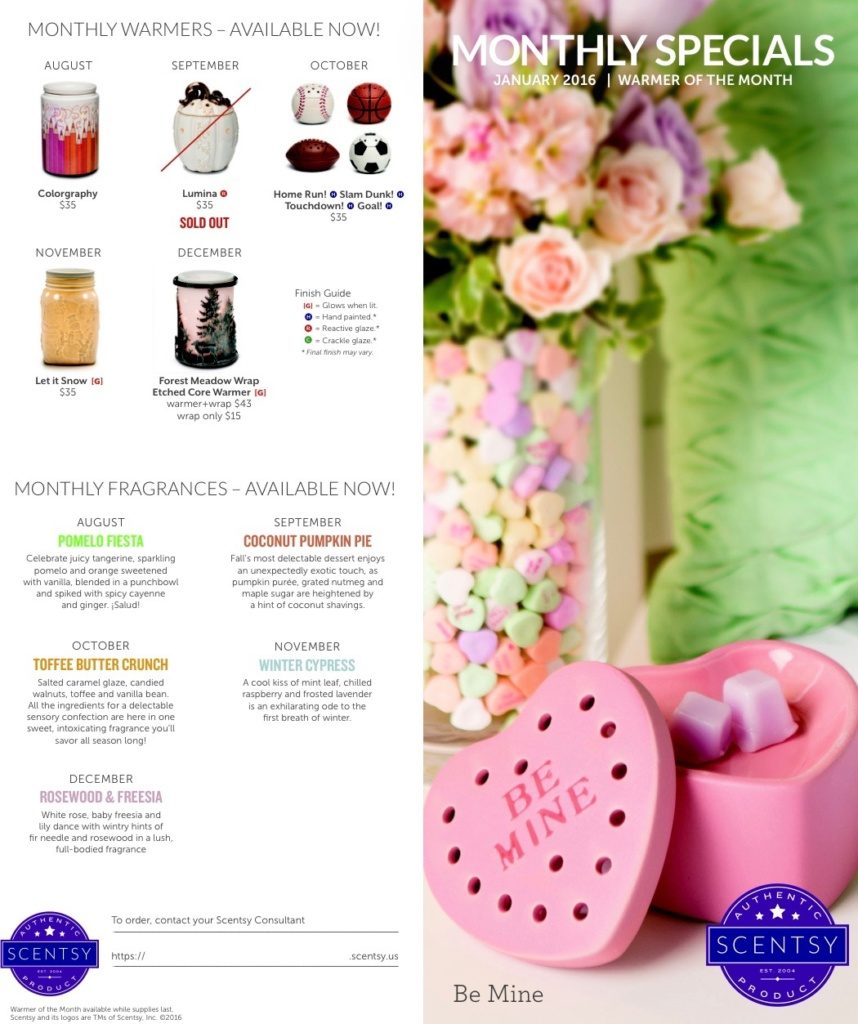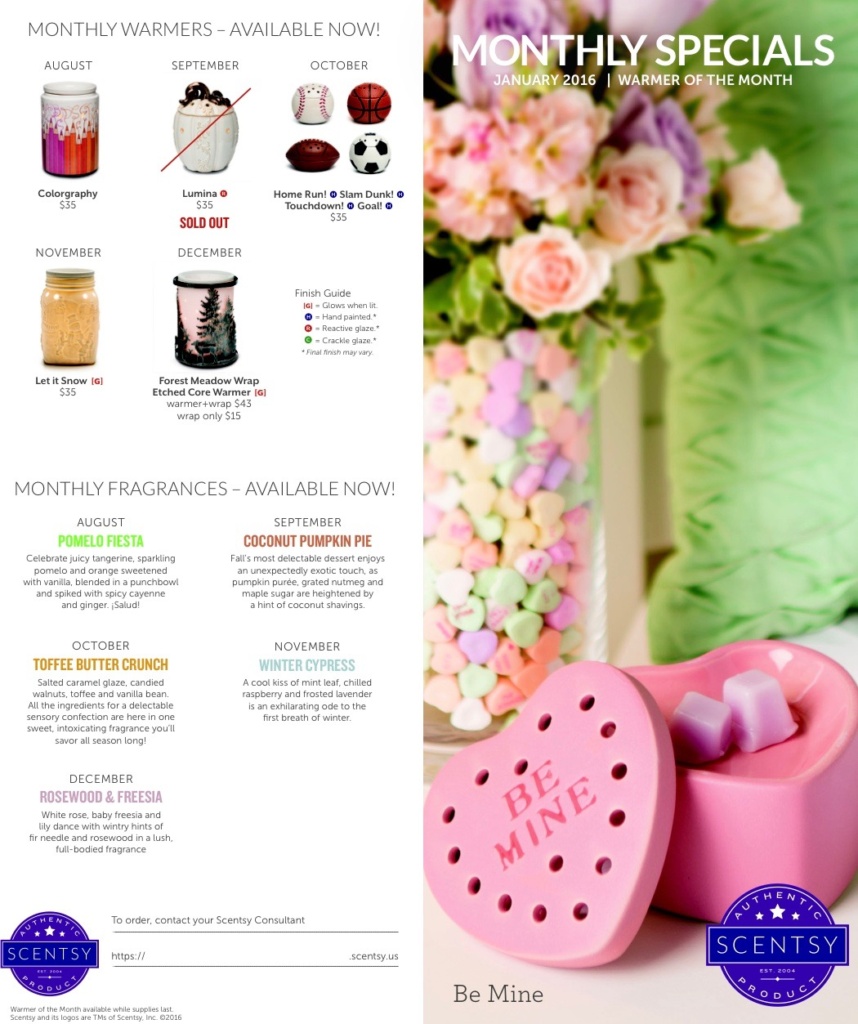 Scentsy January 2016 Warmer of the Month ~ Be Mine
A love as sweet as yours deserves a daily declaration! Inspired by the classic candies bearing innocent affections, this heart-shaped warmer is the perfect gift for the one you love this Valentine's Day. $30.00 $27.00 (10% OFF) the month of January.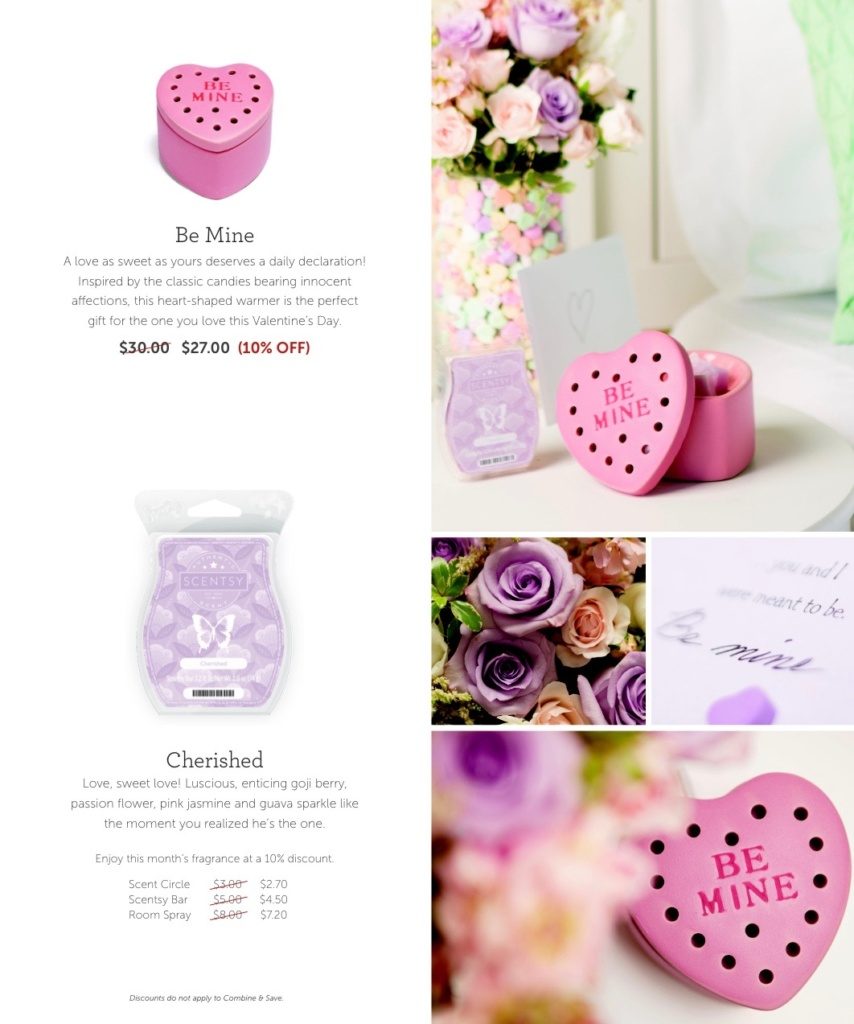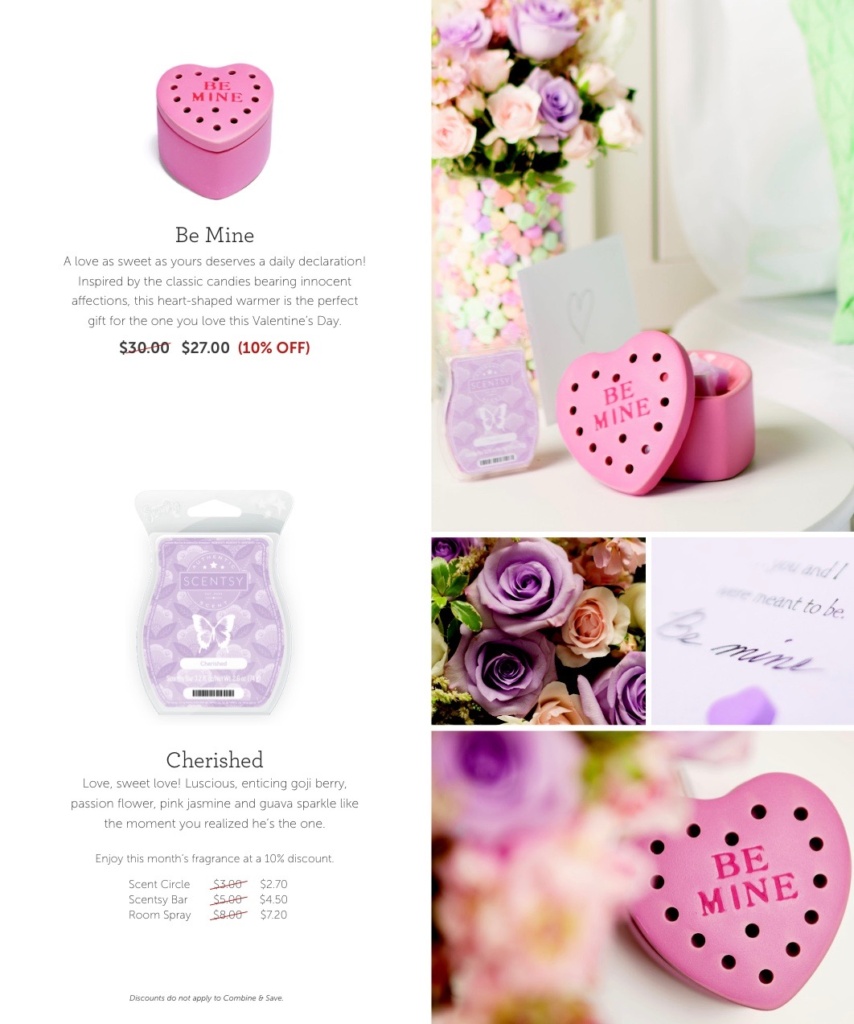 Scentsy January 2016 Scent of the Month ~ Cherished
Love, sweet love! Luscious, enticing goji berry, passion flower, pink jasmine and guava sparkle like the moment you realized he's the one.
Enjoy this month's fragrance at a 10% discount through the month of January.
Utterly Adorable – I just received Scentsy Be Mine today.  Be Mine is an Element Warmer – two pieces. The outside is nice and textured – just like a candy heart.  Cherished is a lovely floral scent and light on the Guava.  See my pic: