February 2019 Warmer & Scent of the Month
LOVE IT, WANT IT? PLACE A PRE-ORDER!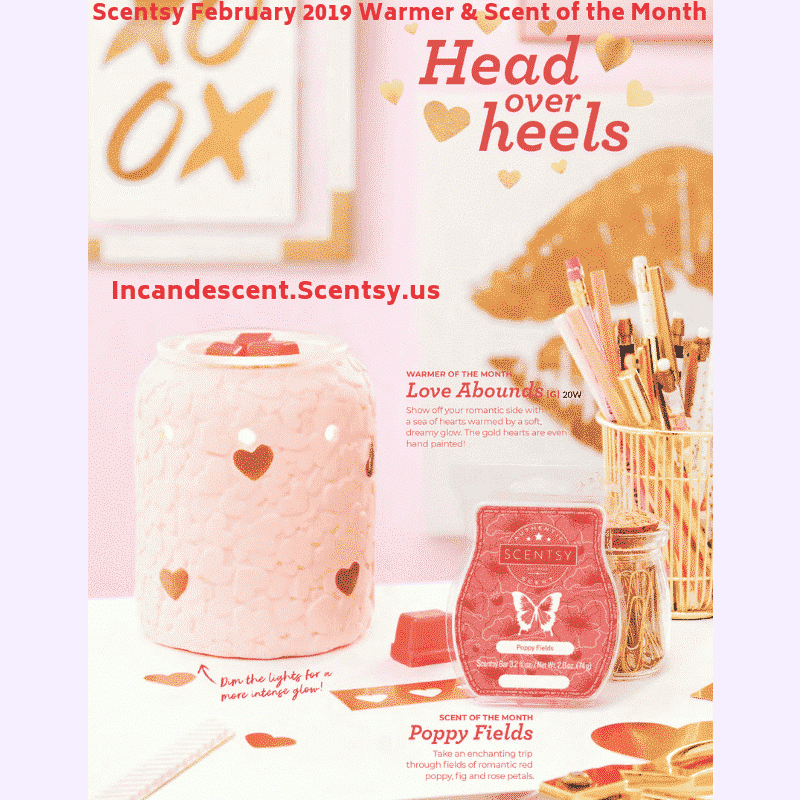 Show off your romantic side with a sea of hearts warmed by a soft, dreamy glow. The gold hearts are even hand painted! 20W
$27 $30 ON SALE THE MONTH OF FEBRUARY 2019
Take an enchanting trip through fields of romantic red poppy, fig and rose petals.
On sale the Month of February 2019
Scentsy Bar $6, $5.40
Room Spray $8, $7.20
Scent Circle $3, $2.70
On Sale Starting February1st through the month of February while supplies last!
*Discounts do not apply to Combine & Save.
In real life pictures – an awesome match to Scentsy's Share Your Heart Cause Warmer that Benefits the American Heart Association.