USE OUR QUICK AND EASY HOME GUIDE TO FIND YOUR PERFECT SCENTSY HOME FRAGRANCE VESSEL.

PRODUCTS BELOW ARE UPDATED FROM THE SCENTSY SPRING/SUMMER 2016 PRODUCT LINE
AVAILABLE MARCH 1, 2016
NEW SCENTSY SPRING/SUMMER 2016 ~ SCENTS KIDS DIFFUSERS
TWO NEW DIFFUSERS FROM SCENTSY, JUST FOR THE KIDS..BEAUTIFUL
Dazzle them with a magical, multi-sensory experience. Kids will love creating playful scenes on their very own diffuser with colorful magnets.
NEW 100% Natural Oils in kid-friendly scents are perfect on their own, or mix them with other Scentsy Oils to create your own fairytale blend. 
SCENTSY DEEP BLUE SEA DIFFUSER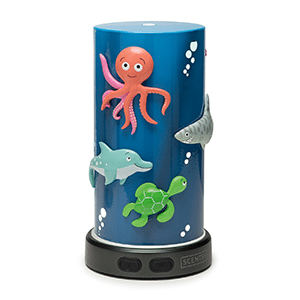 DEEP BLUE SEA SCENTSY DIFFUSER
It's an adventure under the waves! Little voyagers will love creating fantastical scenes with magnetic — or are they magic? — sea creatures, while they discover new ways to explore at every turn! Includes six magnets. $130.00
AVAILABLE MARCH 1, 2016
SCENTSY ONCE UPON A TIME – FAIRYTALE KIDS DIFFUSER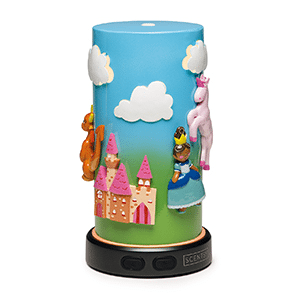 AVAILABLE MARCH 1, 2016
ONCE UPON A TIME SCENTSY DIFFUSER
Step inside an enchanted world, where a princess tames a darling dragon as her prince guards the castle. Or maybe they all enjoy a picnic in the meadow? The options are endless with colorful magnets kids can use to design their own fairytale. Includes five magnets. $130.00
SEE ALL THE NEW SCENTSY SUMMER/SPRING 2016 PRODUCTS & FRAGRANCES