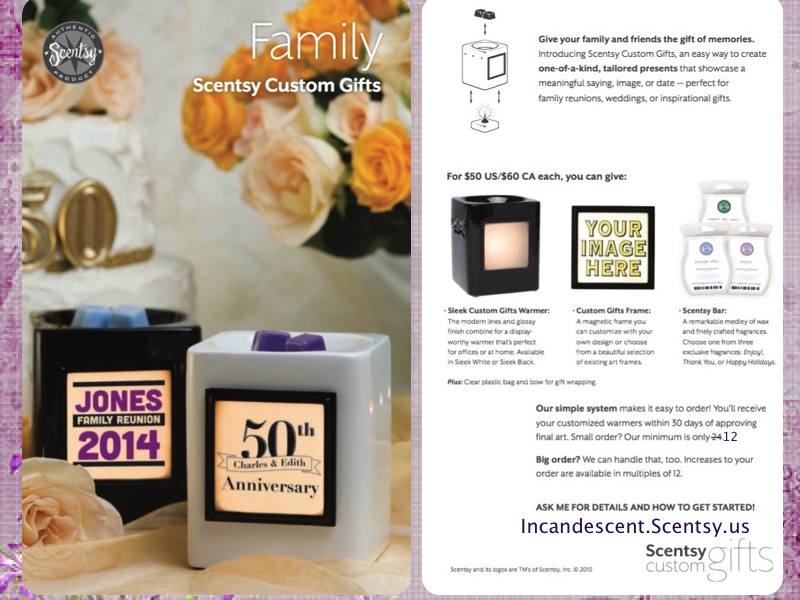 Give your family and friends the gift of memories.
Introducing Scentsy Custom Gifts, an easy way to create one-of-a-kind, tailored presents that showcase a meaningful saying, image, or date — perfect for family reunions, weddings, or inspirational gifts.
A Scentsy Custom Gift purchase features a sleek Scentsy Warmer with a custom image produced on a magnetic glass plate that attaches directly to the warmer. Scentsy Custom Gifts bundles come with one warmer, one frame, one Scentsy Bar and a bag and bow to package the gift for gifting. Each Custom Gift package is $50 (USD)/$60 (CAD).
Now available in a minimum order of 12! Big order? We can handle that, too. Increases to your order are available in multiples of 12.
Our simple system makes it easy to order! You'll receive your customized warmers within 30 days of approving final art.
**It's as easy as selecting your warmer, choosing a standard frame or uploading your artwork for customization, reviewing your order, approving and then placing your order online.**