NEW! SCENTSY FALL CATALOG - SHOP NOW
***Join Scentsy in July 2017 and receive a Free Darling Warmer***
Hello, I am Jennifer Hong, Independent Scentsy Consultant ~ Incandescent.Scentsy.us
I am looking for like minded individuals who want to start their own business and love Scentsy products,  Join our Scentsy team and let's have some fun!  You can become a Scentsy Consultant in the USA  | CANADA | UK | AUSTRALIA | GERMANY | AUSTRIA | IRELAND | FRANCE | SPAIN | MEXICO
WORK AND PLAY
You should love what you do. We can help!
Join Scentsy and be part of an international brand that will inspire the ENTREPRENEURIAL SPIRIT in YOU. Take advantage of the FREEDOM a Scentsy business can bring to your life.
We'll provide the resources you need and a WORLD-CLASS CONSULTANT SUPPORT team to help you every step of the way
THERE ARE ALWAYS A MILLION REASONS NOT TO GO FOR IT.
… Life is crazy. The kids need so much right now. Work is too busy. I have that big ________ coming up. Maybe I'll think about it next month …
But all it takes is one good reason to seal the deal. We REALLY want you here, so we came up with five instead (take your pick!) 🙂
1. PUT FAMILY FIRST.
"Freedom! Having a no-pressure, income-based opportunity with freedom to work around your children, your life and all that is important to you. You don't need to compromise in any way!" — Joanne D., joined in 2013, United Kingdom
Earn 20 to 36 percent commissions and bonuses for selling products you love.* We launch a New Catalog twice per year, in addition to Seasonal Catalogs for Holidays and Specials, including Warmer & Scent of the Month(US/Canada Regions). So we always have amazing, new products to offer!
2. BE THE BOSS.
"I love being my boss — THE boss! Work in my pajamas? Sure! Team meetings straight from my bed? Always. I am a mum, a boss and a Scentsy addict." — Nikita K., joined in 2015, Australia
You can build a team of amazing Consultants and work together to earn incentives, support important causes and make the world an all-around happier place.
3. NOTHING TO LOSE.
"Worst-case scenario: You get a beautiful product kit with a cube of wax in every fragrance, a Warmer, Laundry and Kids products — and a lot more. Best-case scenario: It changes your life!" — Megan M., joined in 2014, Australia
When you join — for just $99* USD — we'll send you a Starter Kit that includes EVERYTHING you need to launch your business, including fabulous Scentsy products and business tools to help you work better, faster and smarter.
*Plus tax and shipping. Contents may vary.
†Consultants earn 20 percent on the first 1,000 points in Personal Retail Volume (PRV) and 25 percent on all sales after that, plus up to 9 percent bonus on Personal Wholesale Volume based on rank and a 5 percent bonus when monthly sales exceed 2,000 points in PRV. They may also earn leadership bonuses based on downline sales. Qualification for incentive trips is determined annually.
4. FEEL THE LOVE.
"Scentsy allows me to write my own story. I am surrounded by inspiring people who believe in me, cheer me on and recognize my accomplishments — no matter how big or small." — Andie T., joined in 2005, U.S.
This business is all about support. We call ourselves a Scentsy family, and we stand by that! As a Consultant, you'll join together with goal-minded women and men from all over the world.
Last but not least…
5. BE YOU.
"I love Scentsy because you can truly be yourself!" — Patty W., joined in 2015, New Zealand
At Scentsy, you can build a business your way. We have plenty of training and support to help you along, but the way you run your business is ultimately up to you.
It just takes one good reason to change your life. This is your moment!
Now, for my personal story, I have enjoyed Scentsy products for years before finally deciding to become an Independent Scentsy Consultant.  I am currrently located in SE Michigan but have team members all over the US and abroad. My only regret, is not joining Scentsy SOONER, I finally joined Scentsy in March 2015. I haven't looked back!  I love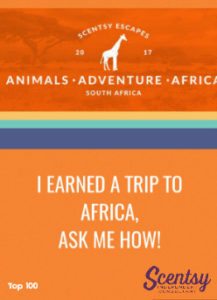 every single minute of being a Scentsy Consultant, and love the products and the beliefs of the Company.  Scentsy sells Home Decor Warmers (wickless candle warmers -no soot, no flame, amazing fragrance), our flagship Scentsy Bars(our specially formulated wax to melt in your warmer for amazing fragrance), Essential Oil Diffusers, Essential and Natural Oils, Clean, Laundry, Kids products and so much more…Innovative products to decorate and enliven any space.
I've been able to balance my home life while running my Scentsy business- working from home and taking care of three kids.  I even earned the Top 100 Incentive Trip to South Africa for 2017!  It is a dream come true, We feel so blessed! We are leaving in June on this trip, and I will blog about it on a separate page.
How do you START? We think sharing is caring, so

#ShareScentsy

! Let everyone

FALL IN LOVE

with fragrance like you have. When they see your passion, they'll be inspired. Let us know how we can HELP YOU SUCCEED, because you and success are two of our other favorite things! Now GET READY, because this is where the FUN STARTS!
YOU"VE GOT THIS!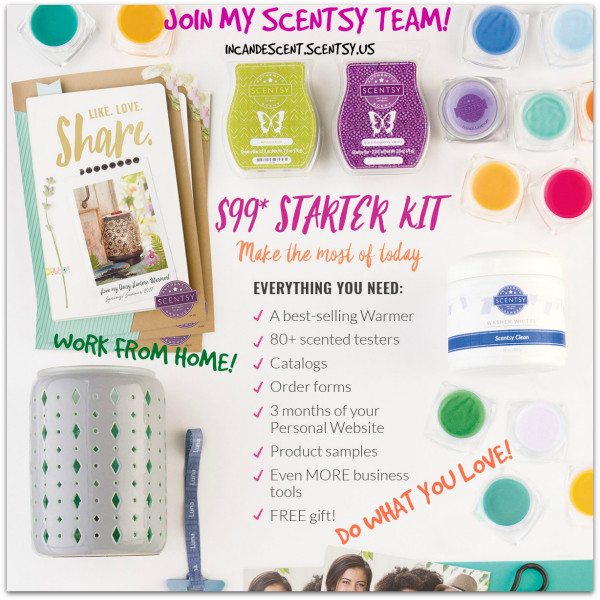 ABOUT THE SCENTY SCENTSATIONAL START PROGRAM – AS OF MARCH 2017
The Scentsational Start Program is designed to get new Consultants off to a roaring start in their Scentsy business by rewarding them for hitting specific milestones within their first 70 days.
New Consultants who reach these key milestones early in their Scentsy journey are more likely to see greater success and achieve the rank of Director.
This EXCLUSIVE new frosted glass Warmer is available only to new Consultants who achieve Level 2 or 3 in the Scentsational Start program during their first 70 days. It resembles a stack of stars spiraling upward, but it represents a Consultant's hard work and achievements — and the strong foundation they have built for a successful Scentsy business. It will be a lasting source of pride and a reminder of what they can accomplish!
All Consultants who joined on or after March 1, 2017, are eligible to earn this beautiful EXCLUSIVE Warmer!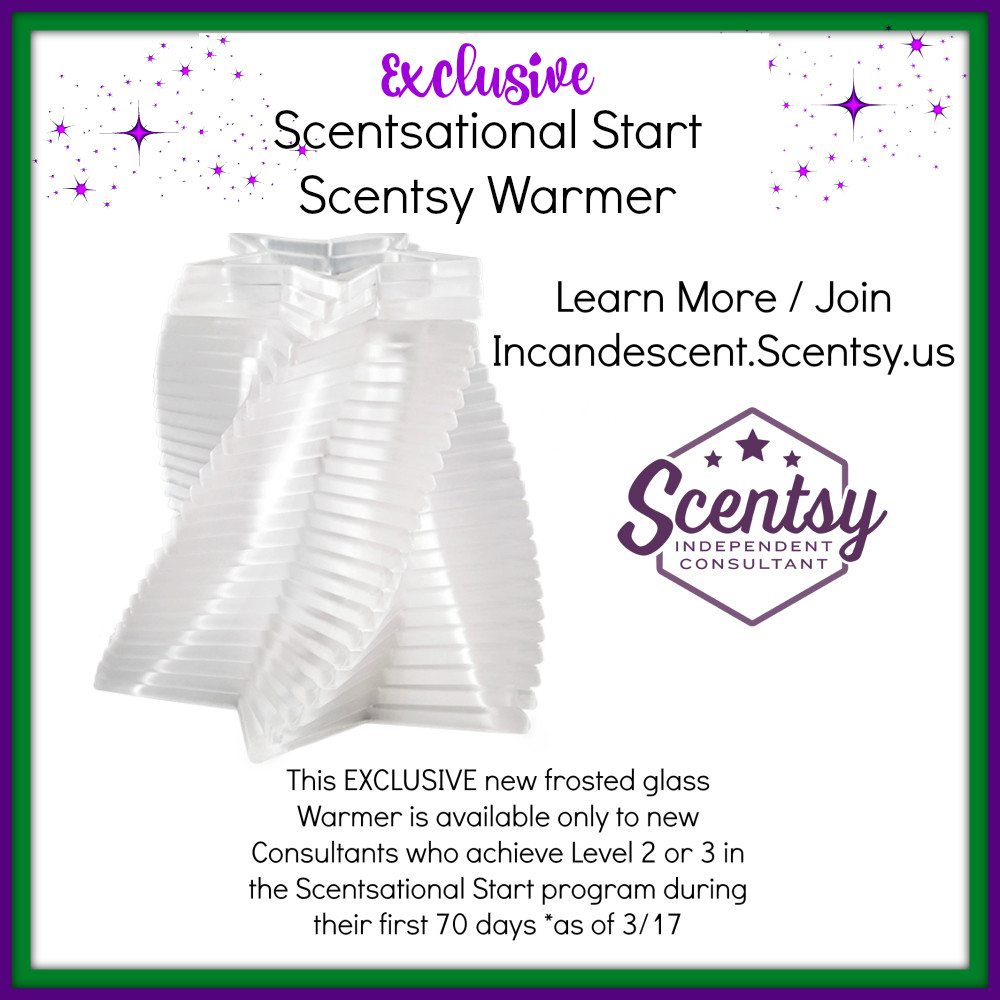 Scentsy recently updated our Scentsational Start program to encourage new Consultants to put a greater emphasis on sponsoring in addition to reaching their sales goals.
Scentsational Start breakdown for Consultants who joined on or after March 1, 2017:
Level 1
* How to qualify:
Sell at least 1,500 PRV.
OR
Sell 500 PRV and sponsor 1 new Personally Enrolled Consultant (PEC) who reaches 200 PRV in sales.†
AND
Complete the First Things First checklist on your Workstation.
* What you earn:
$50 product credit!
Scentsational Start Level 1 lapel pin!
Certificate of achievement!
Level 2
* How to qualify:
Sell at least 3,000 PRV.
OR
Sell 1,500 PRV and sponsor 1 new PEC who reach 200 PRV in sales.†
AND
Complete the First Things First checklist on your Workstation.
* What you earn:
$125 product credit!
Scentsational Start Level 1 and 2 lapel pins!
Certificates of achievement for Levels 1 and 2!
EXCLUSIVE Scentsational Start Warmer!
Level 3
* How to qualify:
Sell at least 6,000 PRV.
OR
Sell 3,000 PRV and sponsor 2 new PECs who each reach 200 PRV in sales.†
AND
Complete the First Things First checklist on your Workstation.
* What you earn:
$225 product credit!
Scentsational Start Level 1, 2 and 3 lapel pins!
Certificates of achievement for Levels 1, 2 and 3!
EXCLUSIVE Scentsational Start Warmer!
Trophy!
MAJOR props from Scentsy and your fellow Consultants!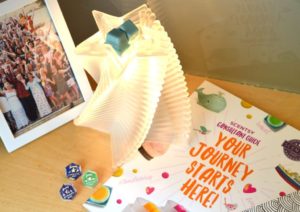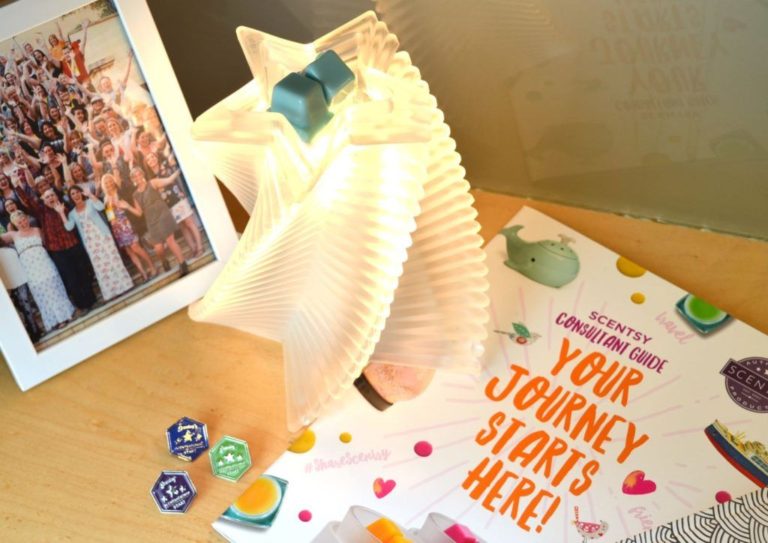 †The PEC must be active (earn 200 PRV in a single month) prior to the end of the period in which your 70th day occurs.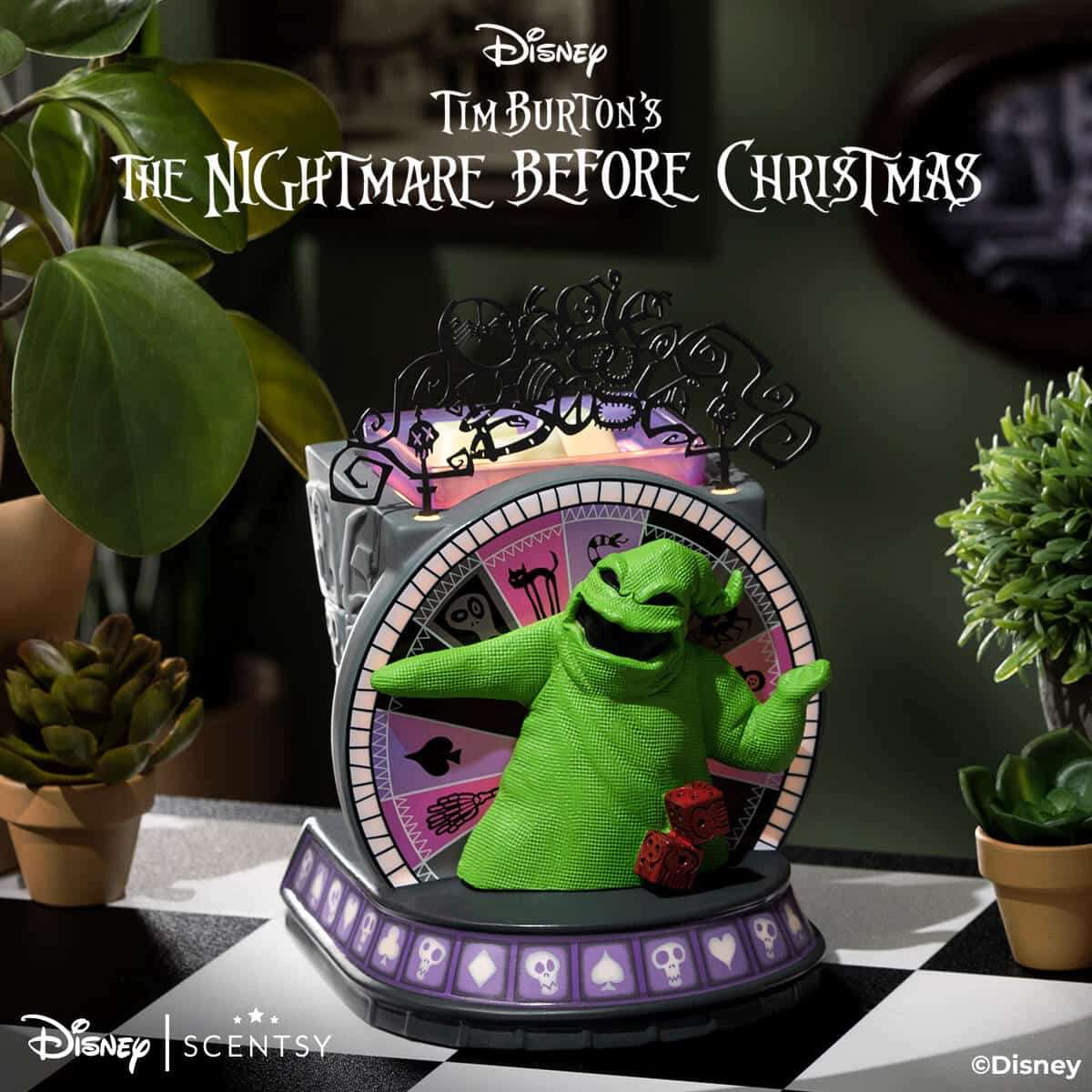 The Nightmare Before Christmas Scentsy Collection SALE | Shop 8/22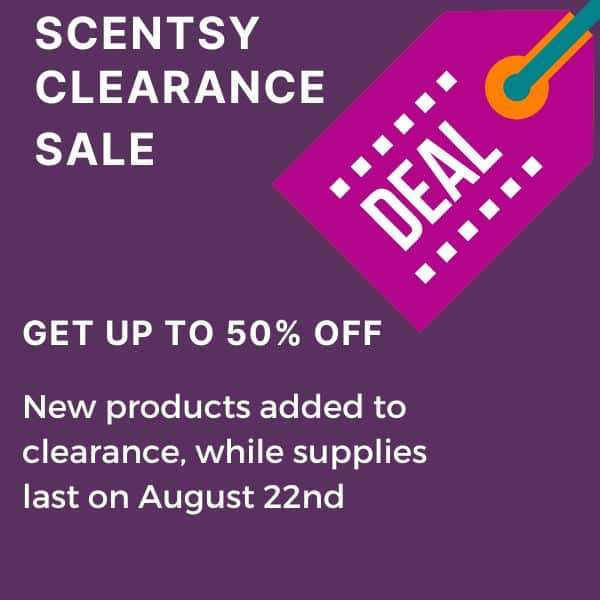 Scentsy Clearance Sale Update | Shop 8/22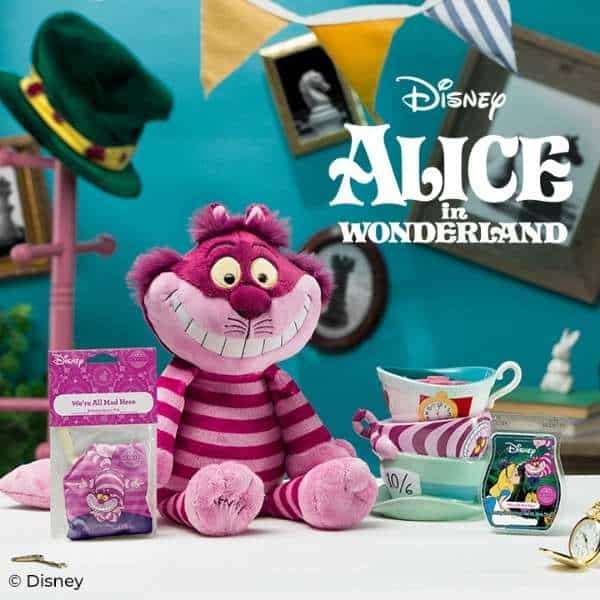 Alice In Wonderland – Scentsy Warmer & Cheshire Cat | Shop Now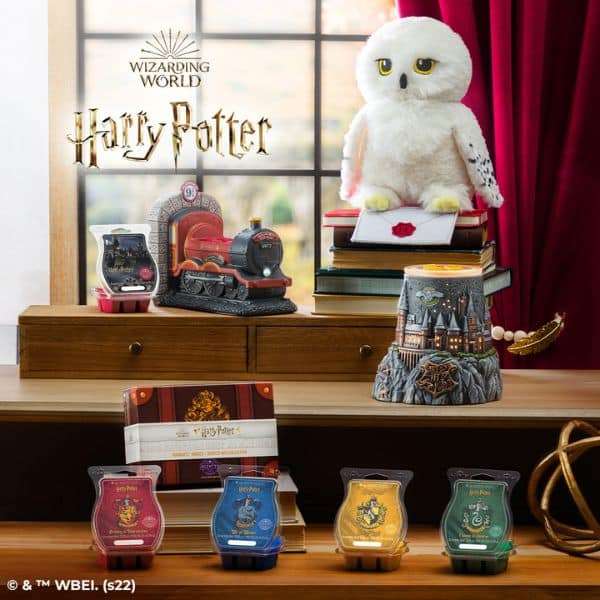 Harry Potter™ Scentsy Collection | Hogwarts Castle & Express Warmer, Hedwig Buddy| Shop 9/1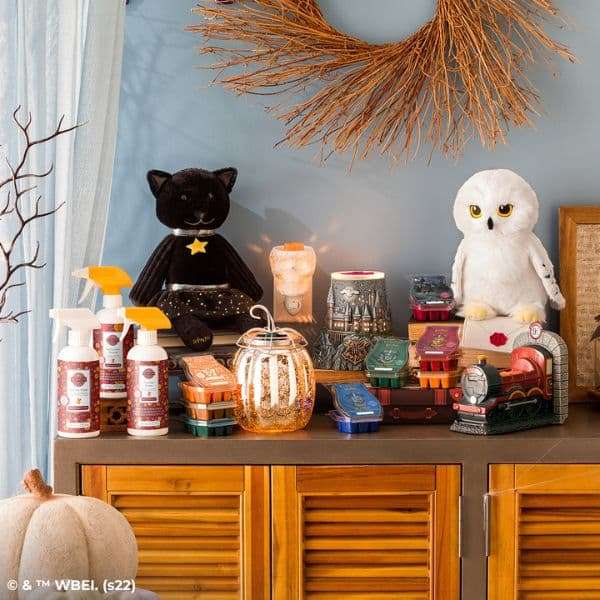 Scentsy 2022 Harvest Halloween Collection | Shop 9/1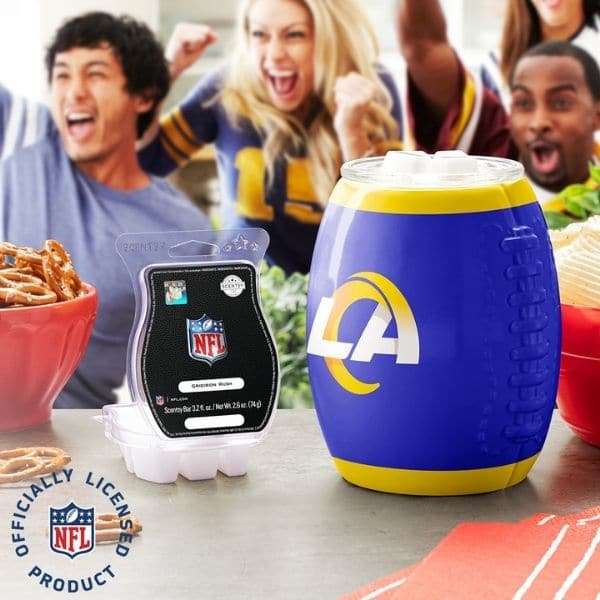 NFL Scentsy Collection – Scentsy Warmers | Shop Now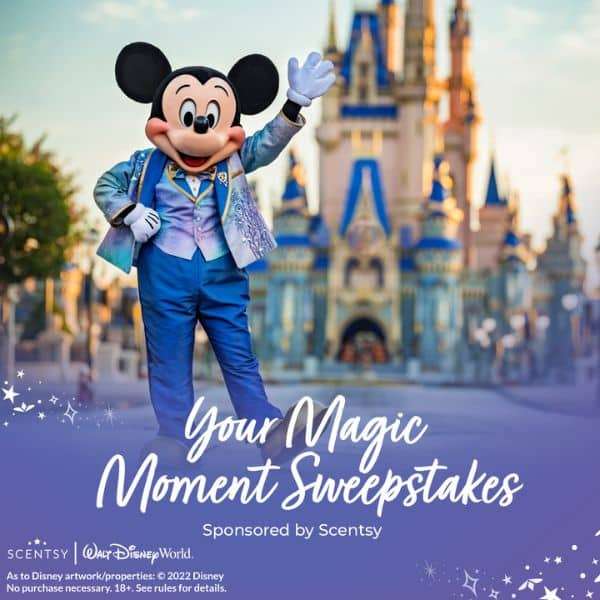 Scentsy Your Magic Moment Sweepstakes | Dream vacation to Walt Disney World® Resort from Scentsy!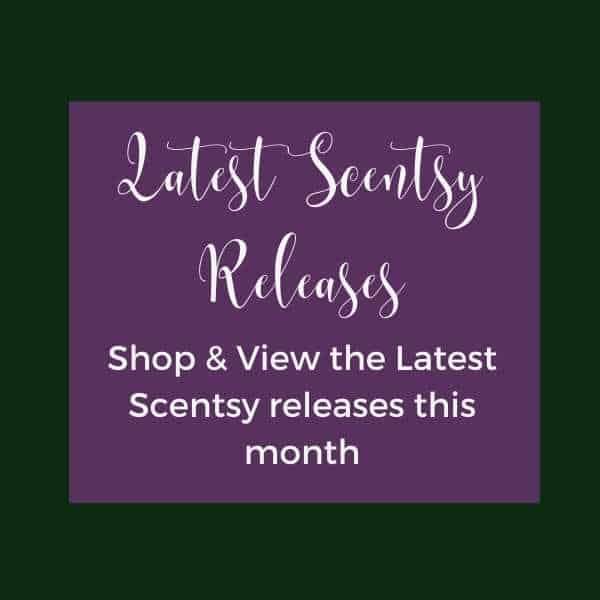 Scentsy New Releases
EXPLORE FRAGRANCE CATEGORIES