ALADDIN SCENTSY WAX BAR COLLECTION | DISNEY COLLECTION FROM SCENTSY

Scentsy Aladdin Collection
SOLD OUT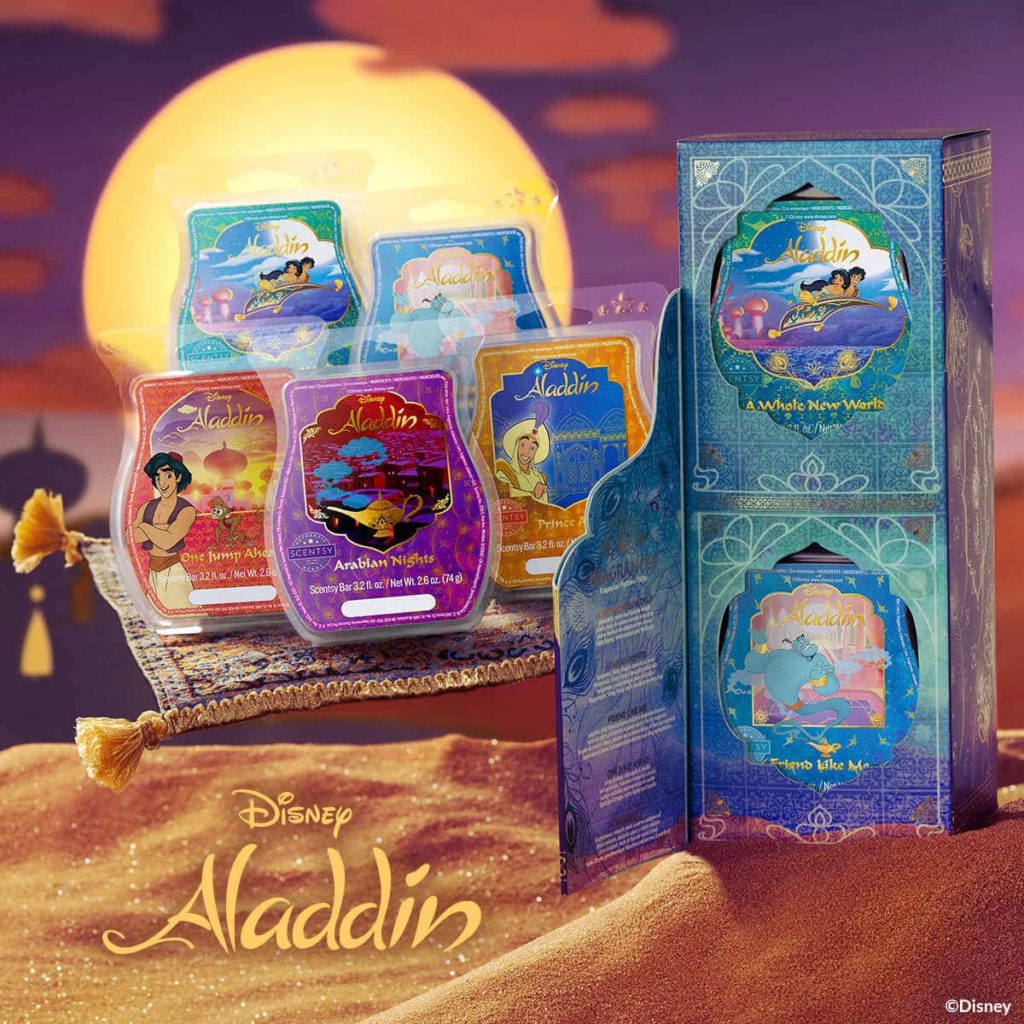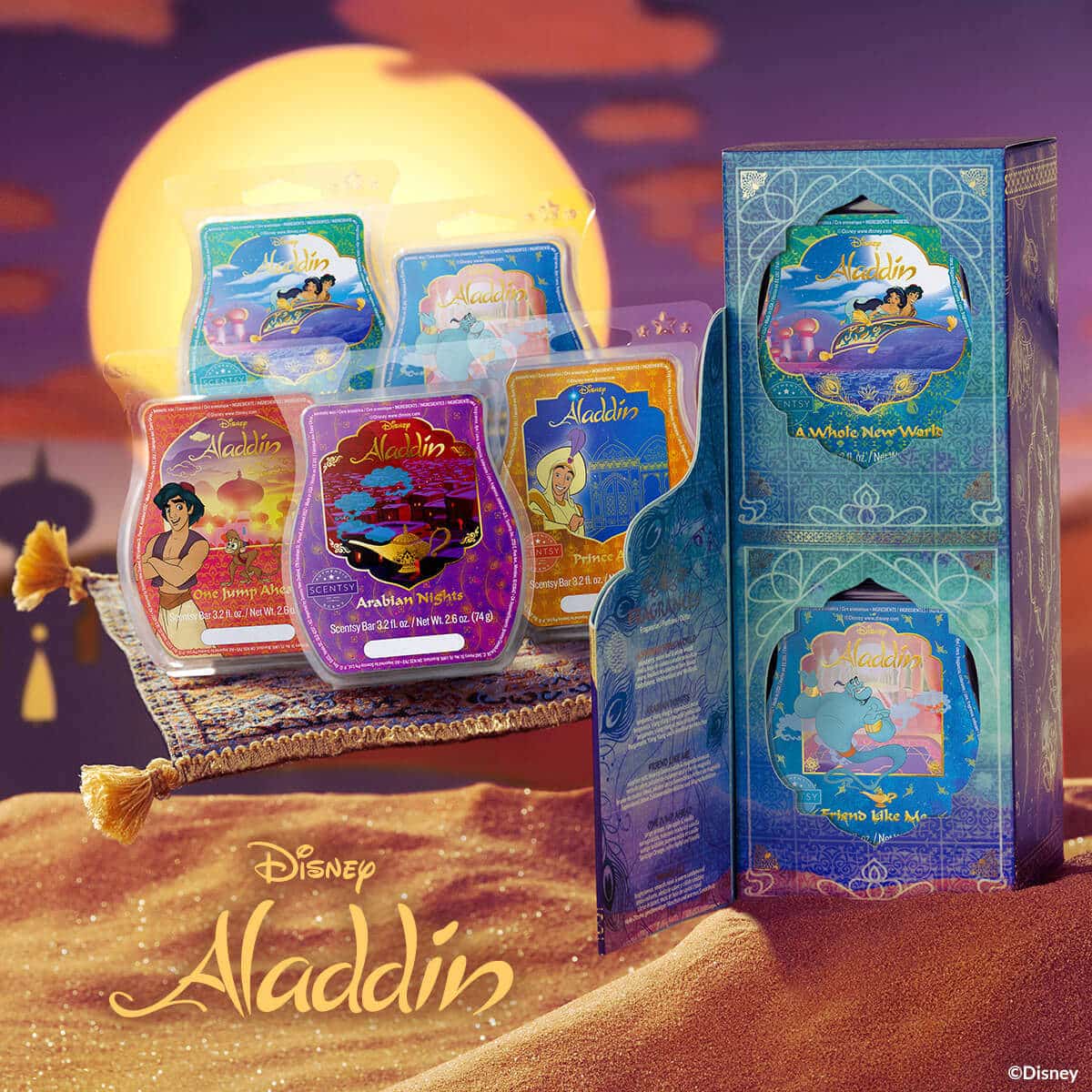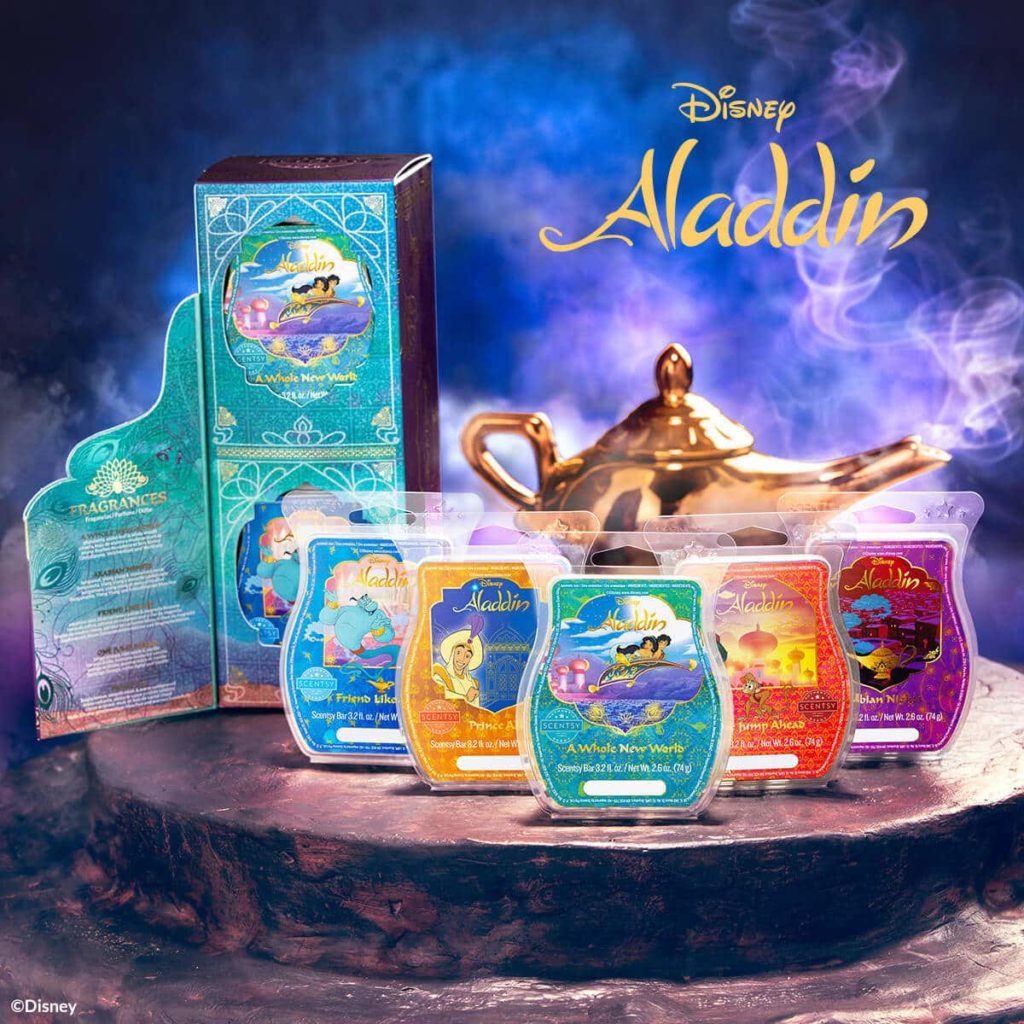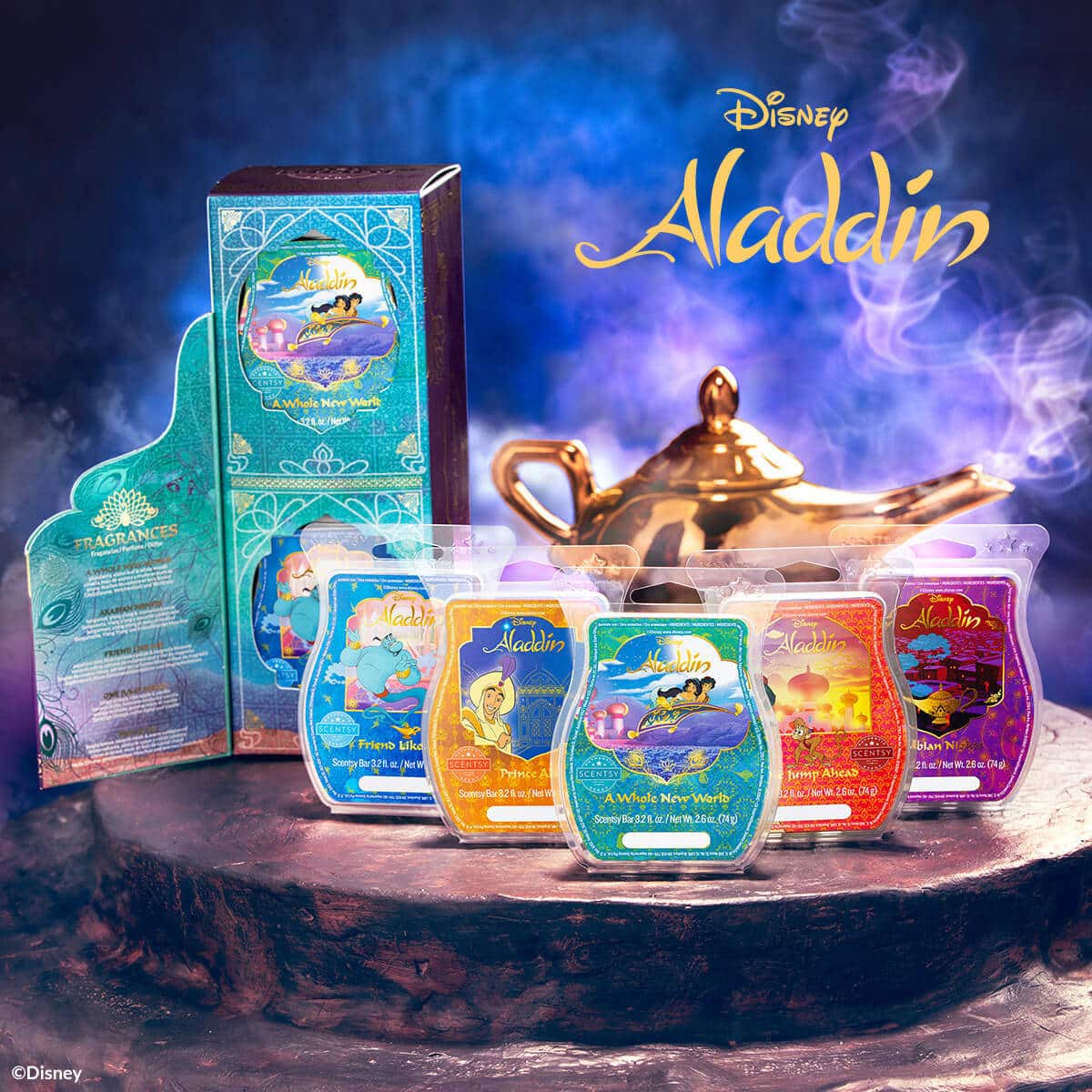 Your wish has been granted!
The Scentsy Aladdin Wax Collection!
Scentsy Aladdin Wax Collection will arrive May 20, just in time for the latest Aladdin movie out in theaters May 24!
Gorgeous packaging! The design team went all out with special details, richly illustrated scenes from the movie and a stunning, display-worthy decorative box. You will love discovering all the little surprises woven into the artwork.
Alluring fragrances! All five scents are inspired by the classic songs Aladdin fans love most: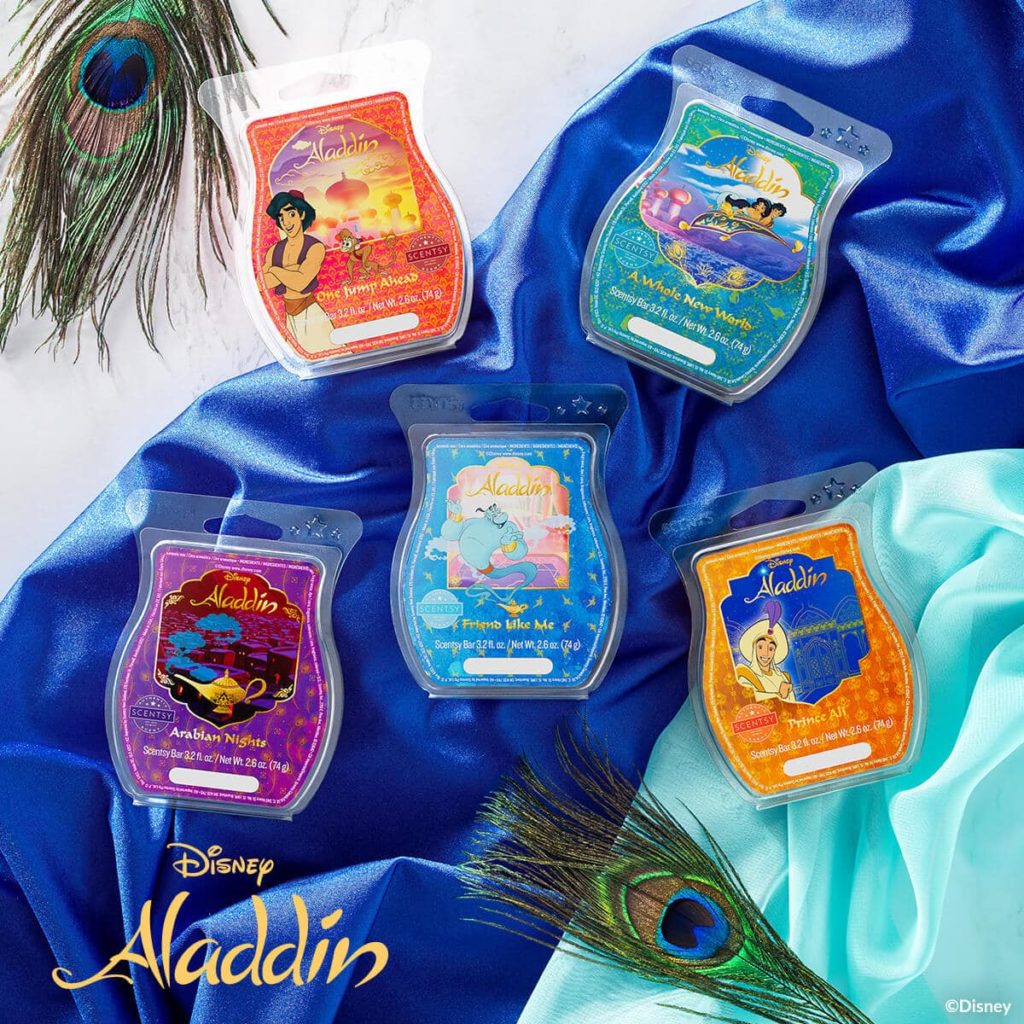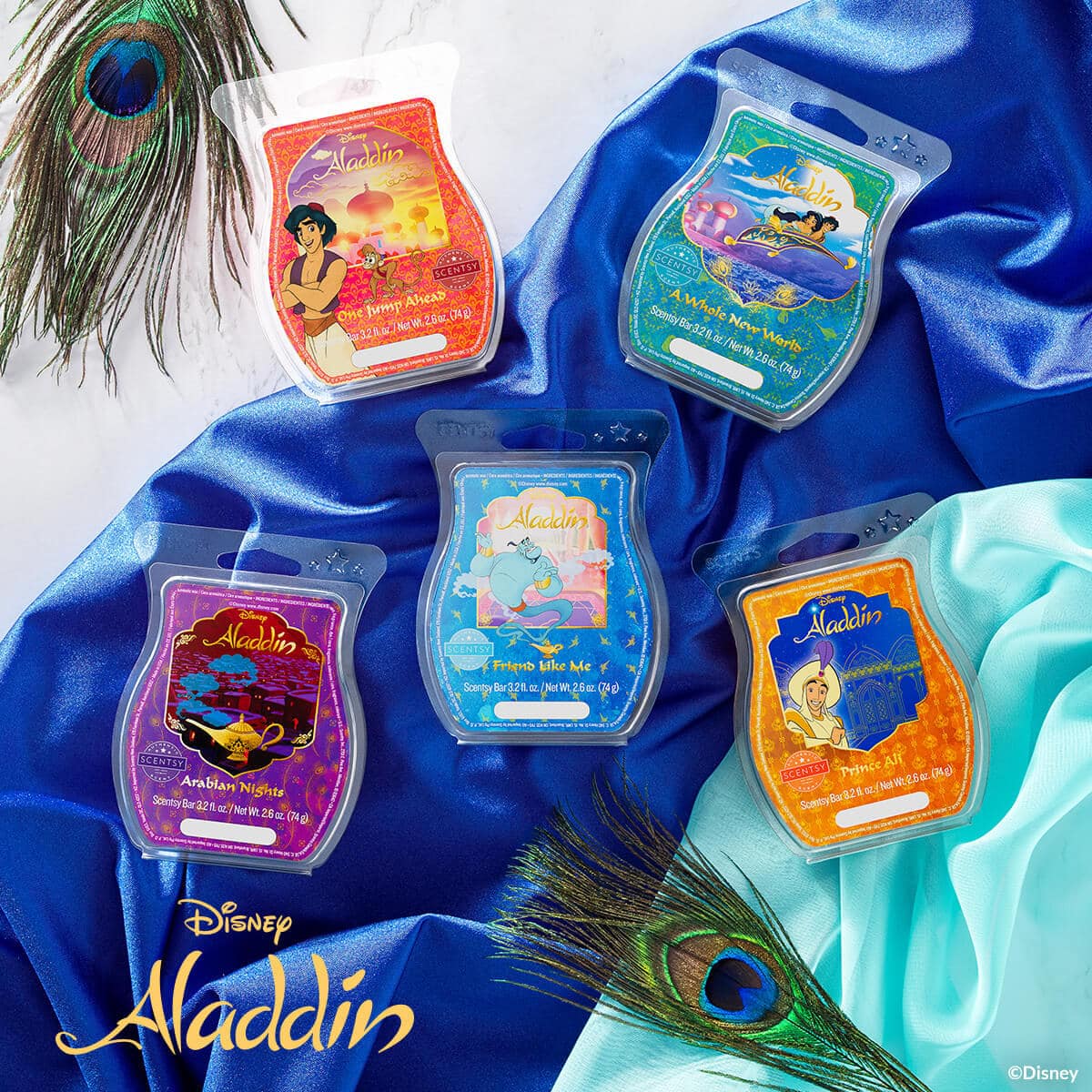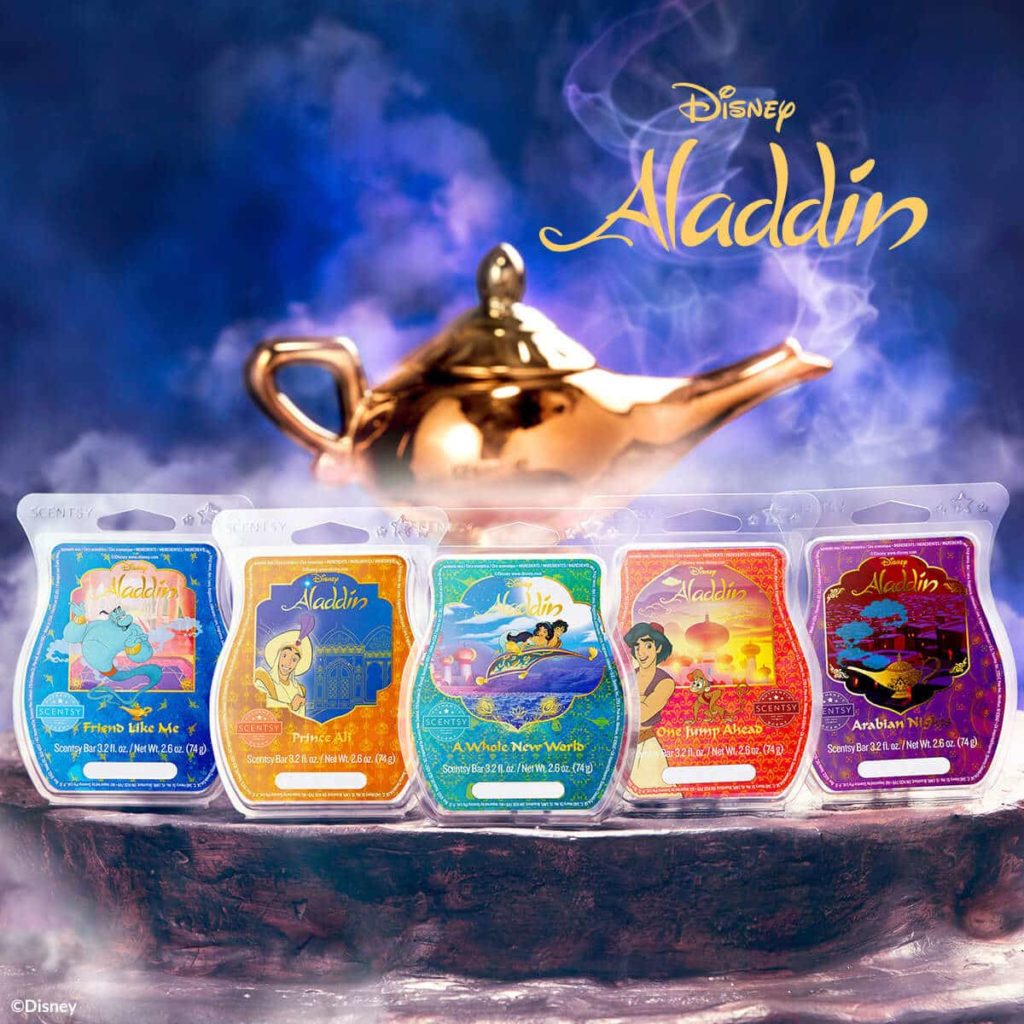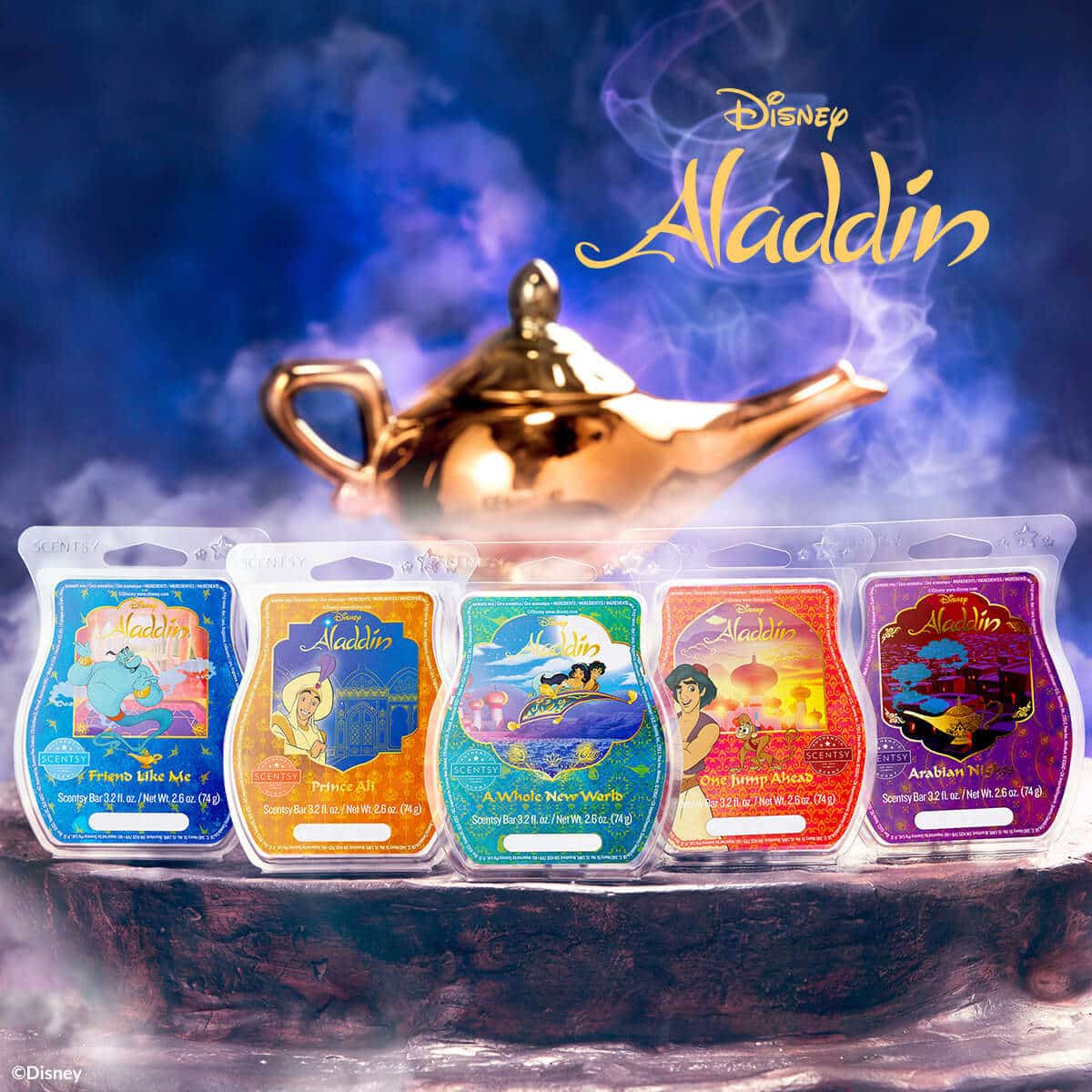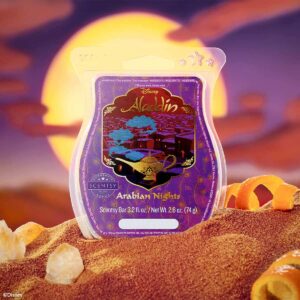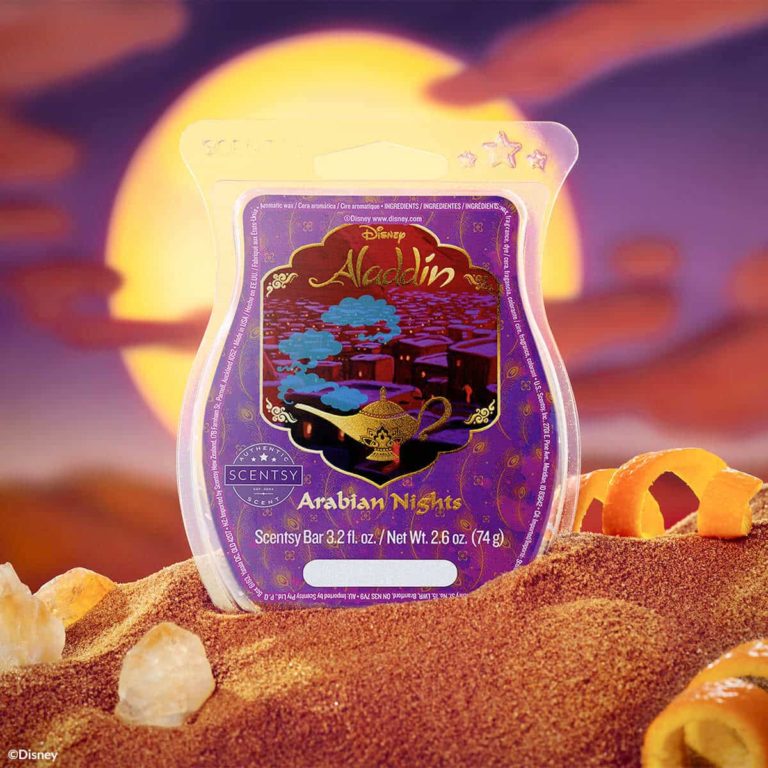 Arabian Nights blends exotic warm sands, bergamot, ylang ylang and crystalized musk.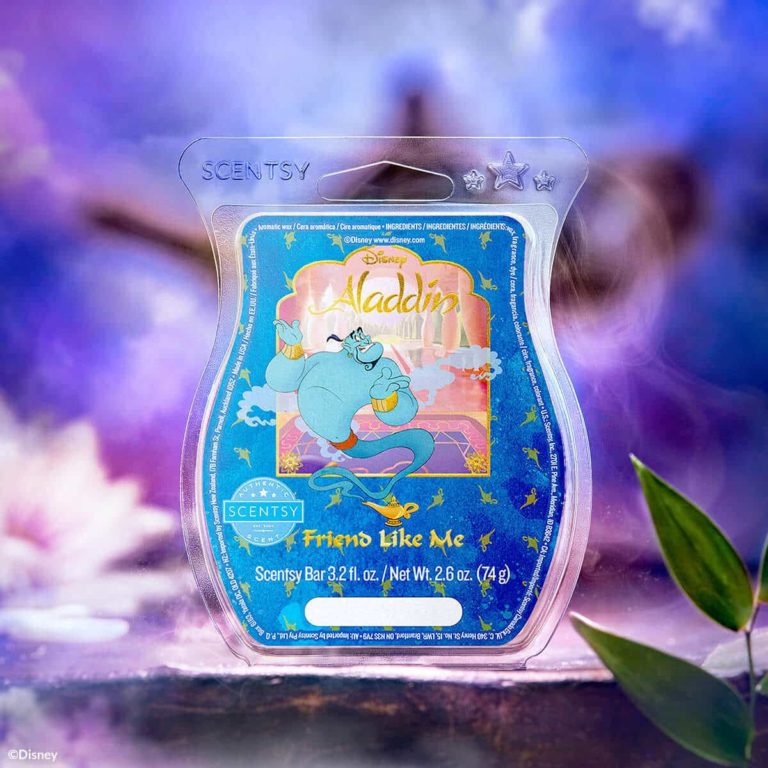 Friend Like Me features sapphire mist, blue cyclamen petals and magnolia blossom.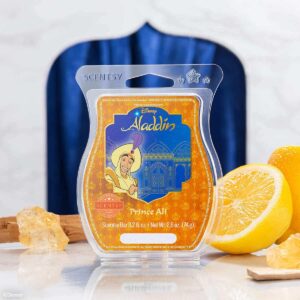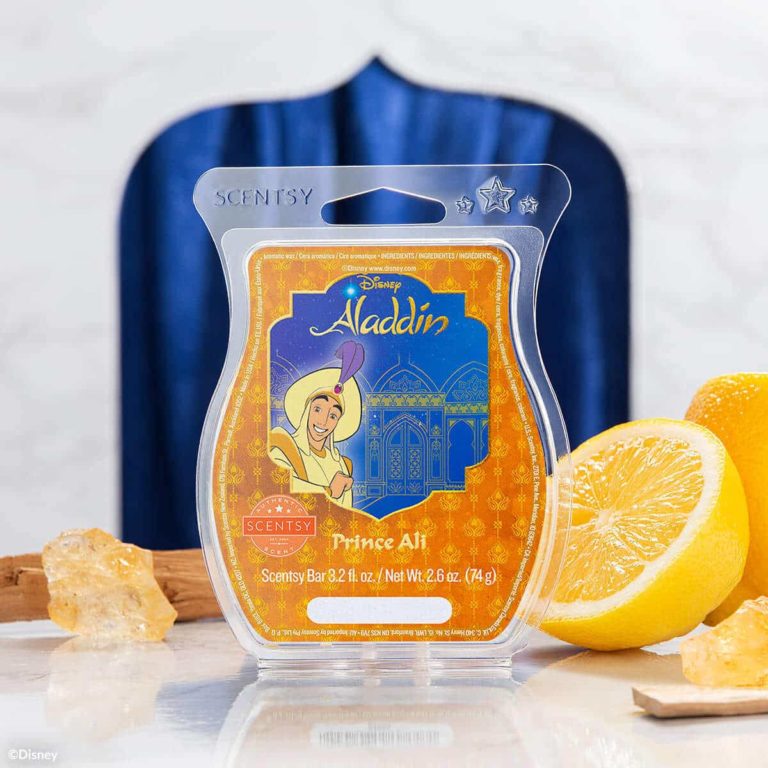 Prince Alimakes an entrance with bright lemon, smooth musk and warm sandalwood.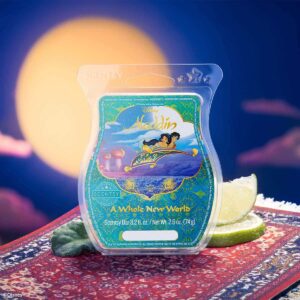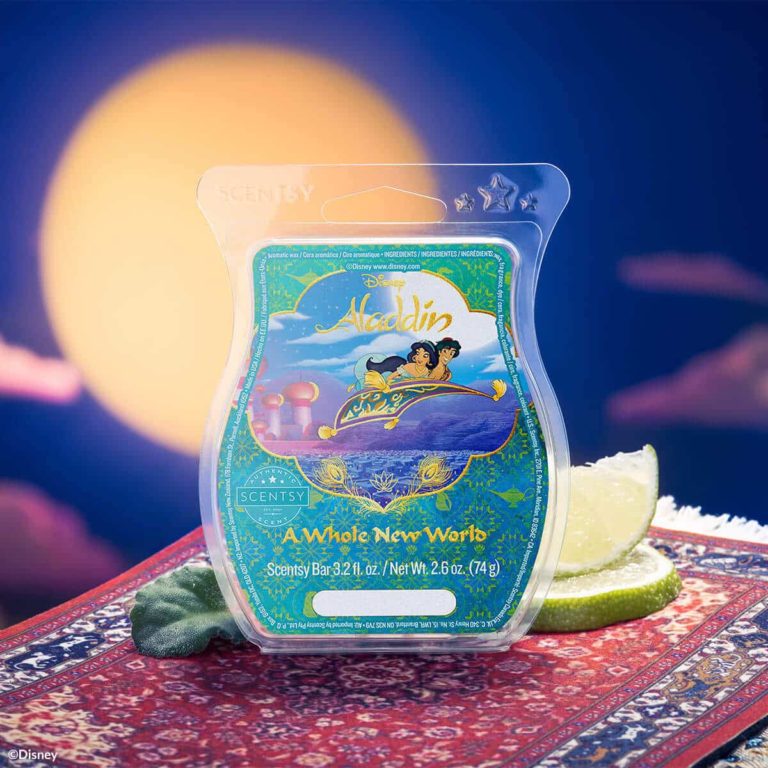 A Whole New Worldsails through plumberry, violet leaf and white woods.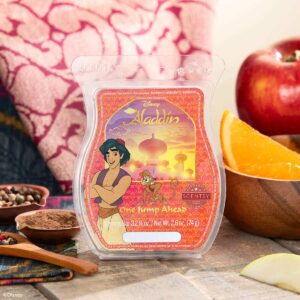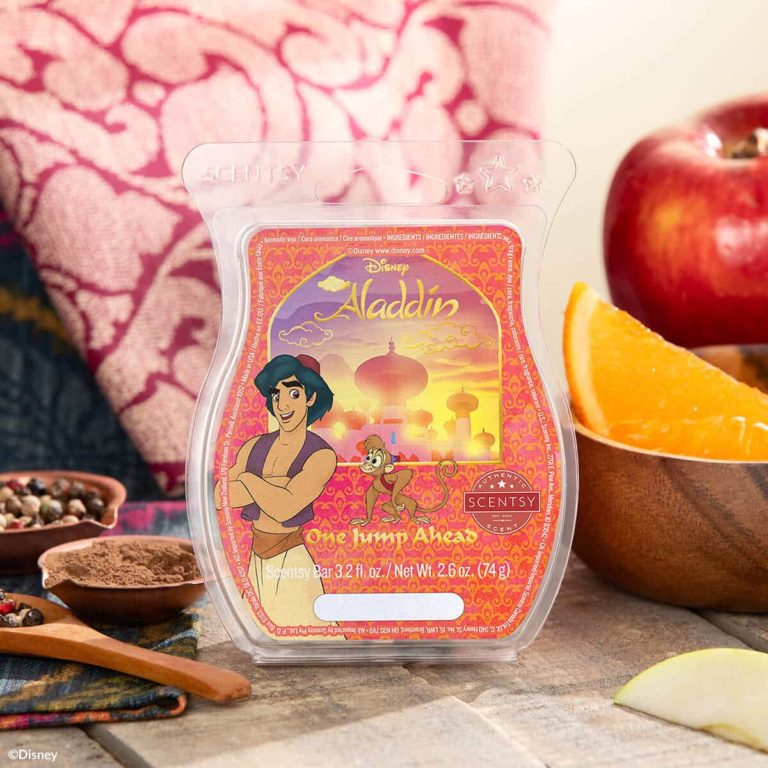 One Jump Ahead exhilarates with tangy orange, ripe apple and vanilla.
Purchasing options!
The complete Aladdin Wax Collection with box for $20
Each Aladdin fragrance is eligible to add to Scentsy Club subscriptions as a Scentsy Bar. These additions can be made for 30 days after launch, or as long as the fragrances are available beyond that date.* Otherwise, the Aladdin fragrances are only available while supplies last.
*See the Scentsy Club FAQ for more details.