COMPLETE LIST OF SCENTSY FRAGRANCES FOR FALL WINTER 2018
What Fragrances are available during the Scentsy Fall Winter 2018 2019 season?  
Over 90 fragrances listed below are available from the Scentsy Fall Winter 2018 Catalog, not including our monthly scent of the month specials…So many choices, change your fragrance as often as you like
Fragrances available from the Fall Winter 2018 Scentsy Catalog on September 1, 2018
New Fragrances available in Scentsy Bar, Room Spray and Scent Circles
FALL 2018 NEW RELEASES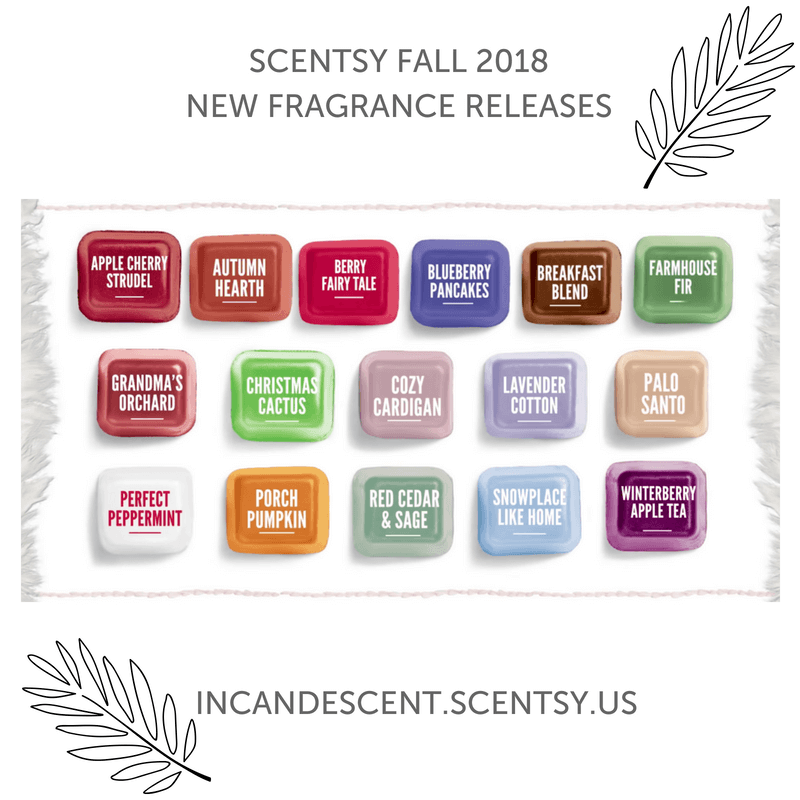 GRANNY SMITH, CHERRY and VANILLA DRIZZLE insist on dessert first.
Cue up a classic! APPLE, CINNAMON and TONKA are all about fall.
BLUEBERRY and BUTTER accord over LIGHT MAPLE make the mood.
Get buzzed on the pure scent of rich, JUST-BREWED COFFEE
AGAVE NECTAR and CITRUS trim SIBERIAN FIR for a new kind of winter wonderland.
Find bedded bliss in layers of SOFT SUEDE, BLUSHING ROSE and AMBER SILK.
FIR NEEDLE and CEDARWOOD get some PINK GRAPEFRUIT pizazz
Discover total tranquility in fresh APPLEWOOD and ANJOU PEAR.
Find your magical moment in PURPLE LAVENDER, SOFT COTTON and DAISY BLOSSOM.
PALO SANTO WOOD, CHARRED CEDAR BARK and TEAK are the ultimate dreamboat blend
Cooler than most. PURE PEPPERMINT is the popular kid you'll love to love.
Take to the top step with FRESH-PICKED PUMPKIN, ACORN and AUTUMN AIR.
Run free through RED CEDAR, SAGE and fresh FOREST GREENS
Stay in and chill out with COOL MINT and an accord of FRESH AIR.
WINTER TEA cozies up to CRANBERRY, APPLE and HONEY
Let this heartwarming medley of baked cinnamon-spiced apples and decadent vanilla buttercream be the icing that finishes your holiday décor.
Warm, spicy cinnamon, vanilla bean and caramel.
Delicious roasted coffee beans and cocoa, balanced with sugar, caramel, and heavy cream.
Warm, sweet blend of butter, sugar, and creamy vanilla.
Salted caramel glaze, candied walnuts, toffee and vanilla bean. All the ingredients for a delectable sensory confection are here in one sweet, intoxicating fragrance you'll savor all season long!
Sweet dreams are made of PINEAPPLE SLICES, STAR APPLE and RASPBERRY.
A perfect pop of bright orange, juicy cherry and sweet vanilla.
Just the sweet stuff! RASPBERRY SORBET, COTTON CANDY and fluffy MARSHMALLOW.
Help kids drift into dreamland with this soothing blend of baby freesia, lavender and sweet pea. Perfect for bedrooms and evening baths.
Kids will love this sweet, citrusy scent punched up by fresh pineapple, crisp papaya, mango blossom and ripe bunches of tropical berries. Yum!
Fresh, clean, and powdery, this dreamy scent evokes memories of cradling your little ones.
Step into an old-fashioned saddle shop brimming with dark suede and tooled leather over a backdrop of oak.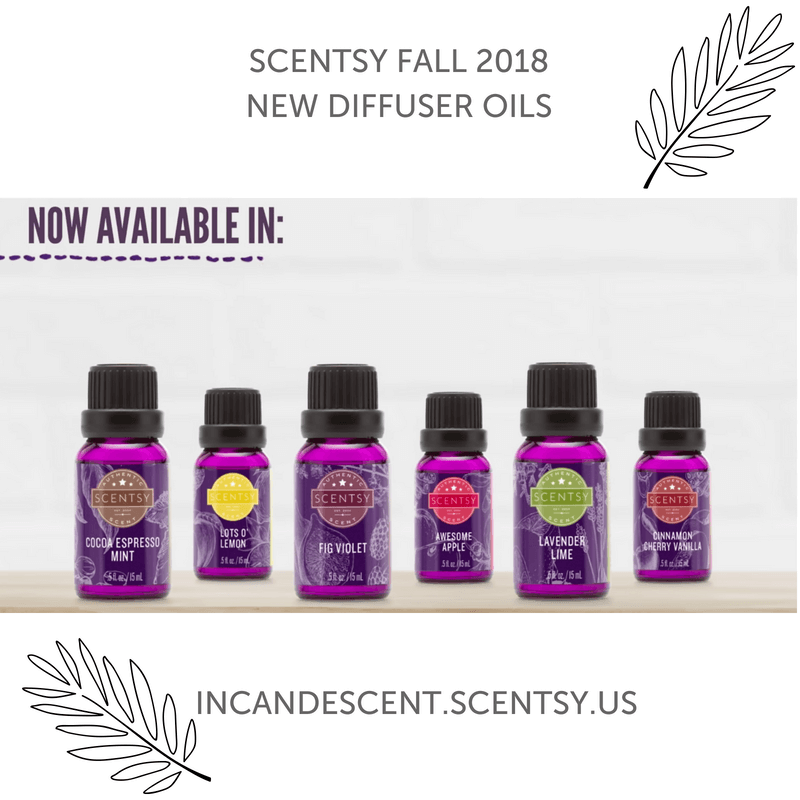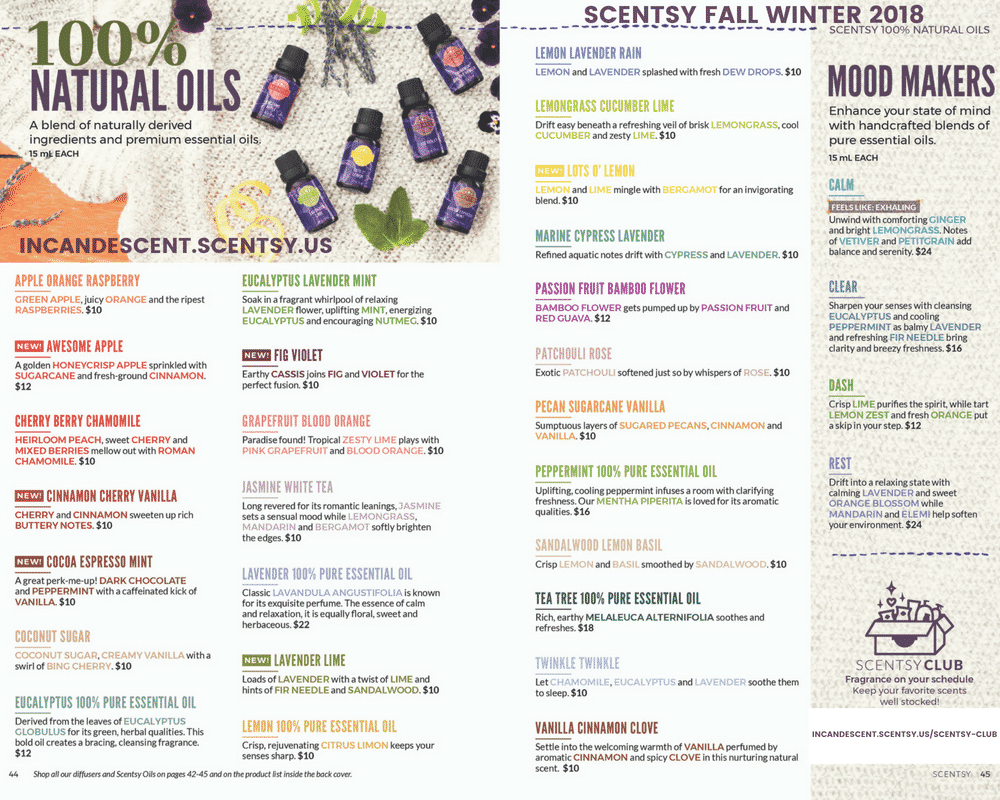 Stay tuned to these pages for Updates on the Scentsy Fall Winter 2018 2019 Catalog!